Friday, December 14, 2012
Daniel Martinez finished work Tuesday afternoon and went to the Clackamas Town Center to look for Christmas gifts. The mall was abuzz with people doing the same, and after visiting a few shops he went to the food court to rest and get a drink.
"I got something from Jamba Juice and sat down at a table," Martinez said Wednesday morning. "I heard a really loud noise and thought perhaps a shelf had broken or a ladder fell or something. It was a noise I've never heard before."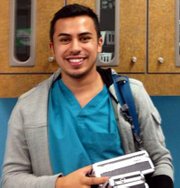 It wasn't a shelf over-loaded with sale items that Martinez heard; it was the cracking of an AR-15 assault rifle. A man dressed in black, wearing body armor and a facemask, was firing into a crowd of people just a stone's throw away from Martinez.
"I turned around; he was behind me shooting," Martinez said. "He was facing the other way so I just saw him from behind. He was shooting randomly; just randomly shooting at people. I remember thinking, 'Is this really happening?' People were either dropping to the ground and covering themselves or running away. I basically just hunched over and ran as fast as I could."
Another Hood River resident, Janelle McCleary, took the day off work Tuesday and headed to the mall with her mother-in-law and two sisters-in-law to do some Christmas shopping. The group split up so they could find gifts for one another. McCleary and her mother-in-law were just leaving the food court when the shooting started.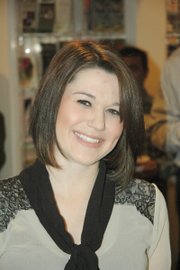 "I'm eight months pregnant so I'm surprised I didn't go into labor," McCleary said. "It was the scariest day of my life. We had literally just left the food court. We went down the escalator to American Eagle when the shooting started. I tried to crawl under a table of clothes but a store associate grabbed us and we ran into the back stock room along with about 30 other people. We barricaded the door closed and just waited and waited."
At the same time upstairs, Martinez ran for cover in the closest store he could find, grabbing a woman along the way and helping her into the store.
"She looked confused, like she didn't know what to do, so I sort of pushed her into the store with me," he said. "An employee told everyone to go to the back and we locked ourselves inside a storage room. There were 14 of us in there until eventually police came and said we could leave. People stayed pretty calm, but some were crying and some seemed very angry."

McCleary and about 30 others were barricaded in the storeroom of American Eagle, waiting for a call from 9-1-1 telling them it was okay to exit the store.
"There was no cell service inside the building, but one of the employees had a store phone with them," she said. "It took a long time to get through to 9-1-1, but once we did we gave them the store number and told them to call when it was safe to come out. Once we did, police escorted us out. I was still scared because we didn't know what had happened or if they had caught the person or not. You could smell the gunpowder through the whole mall. We eventually got interviewed by detectives and were allowed to leave."
Once he made it outside Martinez helped an elderly woman to her car and then called his mother.
"My mom knew I was at the mall so she had tried calling and texting me a bunch of times," he said. "But nobody had cell service so she couldn't get through. I think she was pretty relieved once I finally got through. I got in my car and drove straight home to Hood River."
Police have since named the 22-year-old gunman, Jacob Tyler Roberts, in the shooting. Roberts killed two people and critically injured a third before turning the gun on himself in a back hallway that led downstairs from the food court. Reports say Roberts was carrying a large amount of ammunition and appears to have fired on people completely at random.
More like this story
Latest stories
Latest video:
Advertisement: Local Appreciation Sale at Big Winds