Friday, November 30, 2012
Jennifer Rae Bailey, 41, of Hood River, was arrested Nov. 20 and charged with theft in the first degree-aggravated, and forgery in the second degree, according to arresting Hood River Police Detective Don Cheli.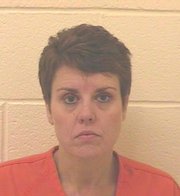 Bailey was lodged at NORCOR and posted bail the same day. Bail was set at $2,500 with a $25,000 bond.
Bailey's charges, according to Cheli, are tied to her work on the Hood River County Little League-Baseball board of directors and alleged misappropriation of funds from the organization totaling just under $20,000.
The initial hearing for Bailey is set for Dec. 3 at 8:30 a.m. in the Hood River Courthouse.
More like this story
Latest stories
Latest video:
Advertisement: Local Appreciation Sale at Big Winds