Wednesday, September 25, 2013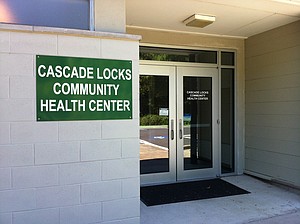 The Hood River County Health Department and the Mid Columbia Center for Living will be providing services at two new healthcare facilities opening up in Cascade Locks and Odell next week.
The Cascade Locks and Odell Community Health Centers are respectively located inside repurposed areas of the Cascade Locks School and Mid Valley Elementary in Odell and will provide services for families that have difficulty making it to healthcare providers in Hood River or Stevenson.
"There is not any kind of healthcare facility in those communities and there are people living there who have transportation issues," Hood River County Health Department Director Ellen Larsen explained. "We just want to improve access to healthcare."
The construction of the health centers and the equipment are funded through a $600,000 federal Health Resources and Services Administration grant while HRCHD and MCCFL are using their own resources to staff the facilities.
Hood River County Administrator David Meriwether said in an earlier interview that the county was originally awarded the grant years ago to build a larger health center in Cascade Locks when it was anticipated that the construction of an off-reservation casino would spur a population boom. After the plan to build the casino folded, the county decided to build two smaller facilities instead and began renovating the schools this past winter.
At both health centers, HRCHD will offer such services as health education, assessments and referrals for health and social services, communicable disease investigation and follow-ups, immunizations, case management for infants and children, family planning, and HIV/AIDS antibody testing. MCCFL will offer individual and family counseling as well as service coordination with physicians, public health, and other community organizations.
WIC services are currently only offered by HRCHD at the Cascade Locks facility, but Larsen said the Health Department also may be considering the addition of WIC services to the Odell Community Health Center. Services are charged based on a sliding scale on a patient's income and Larsen noted that some services are offered at no charge.
The Cascade Locks Community Health Center at 300 WaNaPa St. will be open on Wednesdays from 10 a.m. to 5 p.m., with its first day of operation Oct. 2. Access to the facility cannot be obtained from inside the school; patients must go to the signed entrance located at the rear wing of the building farthest from WaNaPa Street.
The Odell Community Health Center at 3686 Davis Drive opens Oct. 3 and will be open Thursdays from 10 a.m. to 5 p.m. Just as is the case with the Cascade Locks center, access to the Odell facility cannot be obtained from inside the school. Patients are directed to park near the east side of the building near the old gym where they will find an entrance signed with the name of the healthcare facility.
Those with questions about the services offered at the community health centers can call the Hood River County Health Department at 541-386-1115 or the Mid Columbia Center for Living at 541-386-2620.
More like this story
Latest stories
Latest video:
I Can't Keep Quiet singers at "Citizen Town Hall"
'I can't keep quiet,' sing members of an impromptu choir in front of Hood River Middle School Saturday prior to the citizen town hall for questions to Rep. Greg Walden. The song addresses female empowerment generally and sexual violence implicitly, and gained prominence during the International Women's Day events in January. The singers braved a sudden squall to finish their song and about 220 people gathered in HRMS auditorium, which will be the scene of the April 12 town hall with Rep. Greg Walden, at 3 p.m. Enlarge