Wednesday, January 29, 2014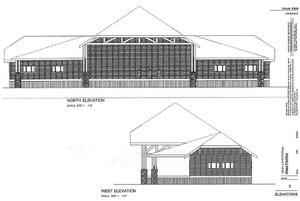 Will Dee become the premier outdoor concert venue in the state of Oregon?
Local developer Jason Taylor hopes so.
Taylor, a Hood River native who co-owns Lost Lake Resort, is currently seeking county approval of a commercial land use permit to construct an outdoor concert venue on the site of the former lumber mill in Dee. Preliminary planning documents pitch the project as having the potential to be "the go-to venue in Oregon" for events, with the intent of attracting "national music talent."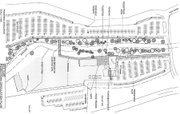 Documents show the facility, which is referred to as the "DeeTour" amphitheater, would include "an 8,589-square-foot concert pavilion building, three parking lots totaling 3,095 parking spaces, a pedestrian bridge crossing the East Fork of the Hood River, mobile food cart commons area, and a large lawn area for patron seating." The documents also list the expected attendance for some of the concerts to be between 3,000 and 5,000.
The DeeTour site, located about 12 miles south of Hood River near the intersection of Highway 281 and Lost Lake Road, currently contains the remnants of a lumber mill that closed after burning in 1996. Taylor says the area needs to be revitalized and needs to put people to work as it once did.
"The site needs a second phase of its life," Taylor said, "and I've been thinking of what that might be for years."
Taylor is developing the land through his real estate company, Appollo Holdings LLC, on two parcels of land that are split by the East Fork of the Hood River. Pasquale Baron owns the east parcel by way of River's Edge Holdings LLC, and Andy von Flotow owns the other through Dee Lands LLC. According to preliminary concept drawings, the majority of the parking spaces would be sited on the west parcel and patrons would cross footbridges over the East Fork to reach the stage area and venue facilities. Most of the mill buildings that currently stand would remain, but would be fenced off.
Taylor envisions DeeTour providing a relaxing place for guests to take in the dulcet strains of musical acts in the vein of James Taylor and Mumford and Sons — "No Megadeth or Metallica," Taylor said — while looking at the glaciers of Mount Hood or listening to the East Fork babble, all while sitting on a grassy lawn surrounded by the walls of what Taylor described as a "natural amphitheater."
"It sells itself," he said of the site.
The DeeTour amphitheater is anticipated to be in operation year-round, with a majority of events occurring mid-May to early September with the intent to hold 14 weekly summer music concert events. Plans also include making DeeTour available for weddings and commercial events.
Taylor said he plans on taking "baby steps" with the development and will likely focus on smaller, more local musical acts at first. He also mentioned he wants "to do business with locals" and would like to hear from area food cart vendors who might be interested in participating.
Groundbreaking, which will consist of removing large amounts of concrete slab left over from the mill, is expected to begin late this spring. Taylor said he would like to start holding concerts this summer, but that will depend on the pace of development.
The comment period on the project ends Monday, Feb. 3, and the county expects to make a decision on the application "on or around" Friday, Feb. 21. For more information, contact Hood River County Community Development at 541-387-6840.
More like this story
Latest stories
Latest video:
I Can't Keep Quiet singers at "Citizen Town Hall"
'I can't keep quiet,' sing members of an impromptu choir in front of Hood River Middle School Saturday prior to the citizen town hall for questions to Rep. Greg Walden. The song addresses female empowerment generally and sexual violence implicitly, and gained prominence during the International Women's Day events in January. The singers braved a sudden squall to finish their song and about 220 people gathered in HRMS auditorium, which will be the scene of the April 12 town hall with Rep. Greg Walden, at 3 p.m. Enlarge