A mother and her 20-year-old daughter have been charged with third-degree robbery after allegedly stealing less than $100 worth of automobile fuses from Walmart and using physical force against an employee of the store during the theft.
Debbie Jean Morrissey, 48, of Hood River and Kaitlynn Mae Morrissey, also of Hood River, were arraigned in Hood River County Circuit Court Wednesday morning on felony charges of third-degree robbery and possession of methamphetamine as well as a misdemeanor charge of third-degree theft.
According to Detective Mike Martin of the Hood River Police Department, who responded to the incident, the Morisseys entered the Hood River Walmart located on Wasco Street on March 25 and were observed by Matt Leininger — a loss prevention specialist at Walmart as well as a reserve police officer with HRPD — allegedly pocketing automobile fuses.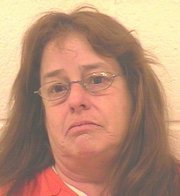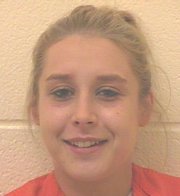 Martin said Leininger caught up with the Morrisseys outside the store, told them what he had seen, and asked for them to come back inside. Martin reported that when they refused, Leininger got out his phone and called 911. Debbie Morrissey "begged [Leininger] to get off the phone with 911" and then allegedly "took out the fuses and threw them at [Leininger] and shoved him in the chest," according to Martin.
The Morrisseys then ran through the parking lot, got into a white Ford truck and drove out of the parking lot at a high rate of speed, Martin reported.
The vehicle description was given to HRPD and Officer Juan Pulido caught up with the suspects at the Hood River Bridge, where Martin said they were "second in line to go over the bridge" before they were arrested.
Both were taken to the Northern Oregon Regional Correctional Facility in The Dalles for booking, where Martin said the meth charges were added after evidence of the drug was allegedly found in the possession of both mother and daughter. Martin explained that the robbery charge was added to the theft charge due to the alleged pushing of Leininger.
"Any amount of force used is considered robbery," he said.
Both Morrisseys appeared before Hood River County Circuit Court Judge John A. Olson via video feed Wednesday morning, although they were arraigned separately. Debbie Morrissey was visibly upset during the arraignment, sobbing and covering her face in her hands, while Kaitlynn Morrissey appeared calm while listening to the proceedings. Both stated they had no income and Olson appointed a different attorney for each.
Olson released both from jail on the promise to appear in court for further proceedings and ordered mother and daughter — who live at different addresses in Hood River — to have no contact with each other and Walmart, as well as possess no intoxicants. Their next court date is Monday, May 12, at 9:30 a.m.
More like this story
Latest stories
Latest video:
Advertisement: Local Appreciation Sale at Big Winds