The May 3 edition carried profiles of Republican contenders for the U.S. House District 2 position: incumbent Greg Walden of Hood River and Dennis Linthicum of Beatty, in Klamath County. The vote May 20 will determine who runs in the November General election.
Two men and one woman from the central and southern parts of District 2 (the nation's largest Congressional district, geographically): Aelea Christopherson of Bend, Barney Spera of Ashland and Frank Vuillet of Sunriver.
On this page are profiles of all three candidates.
Hood River County Primary Election ballots were mailed Friday by the County Elections Department. Any voter who has not received a ballot should call the Elections Department at 541-386-1442. Ballots must be in the county's hands by May 20 at 8 p.m.
Barney Spera: Reverse the power of money in Washington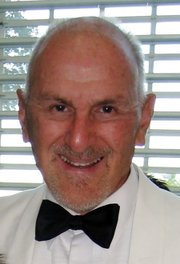 Barney Spera knows it is unlikely that he will topple Republican Greg Walden from his Second Congressional District seat — but he is running to get his message out.
"I decided to get involved in this election because I just got angry," said the Democrat from Ashland.
"Money is power and power is money and I have no illusions about unseating Walden. But I would like to get a discussion going."
He is facing off in the May 20 primary election with fellow Democrats Aelea Christofferson, 61, of Bend, and Charles "Frank" Vulliet Sr., 72, of Sunriver.
Spera, 83, worked for Pan American and United Airlines, rising to the rank of senior purser, before retiring after 58 years on the job.
During his career, he was president of Transport Workers Union Local 505 from 1967-76 and International Representative from 1977-78.
He is the only opponent to Walden who has held a public office, serving as a city councilor and then mayor of Millbrae, Calif., between 1972-76.
Topping Spera's list of things to change in America is an increase of the federal minimum wage to $15 or more per hour for all workers.

He said it is immoral for one of the richest nations on earth to have 45 million people living at or below poverty level. He said people should not have to choose between buying food and the prescription drugs they need to stay healthy.
"This is America, it shouldn't be that way," he said.
He said employees really need to earn about $23 per hour to cover the cost of housing, childcare and food in today's world. But even doubling the current national minimum per hour of $7.25 would be an improvement.
"Businesses and corporations pay poverty wages and then spend billions per year in advertising," he said. "I really believe the way to reduce the national debt is to raise wages to a livable level and then people would be paying more taxes and creating more jobs."
He said the Federal Reserve Bank of Chicago says for every $1 rise in the wage, that individual has $2,800 of disposable income to spend
Spera, who served in the U.S. Marine Corps from 1952-54, is strongly opposed to the "senseless wars" of the Middle East, which he believes have drained needed resources from domestic programs.
"This country would be debt-free and poverty near non-existent if we had heeded President Eisenhower's warning to 'Beware of the military industrial complex,'" he said.
The sovereign freedoms of Americans must be defended, said Spera, and the nation should stand up to dictators and eliminate terrorist groups. But the death of so many innocent civilians in Korea, Vietnam, Laos, Cambodia, Iraq and Afghanistan — as many as four million by some counts — is an unacceptable tragedy.
He does not believe the Patient Protection and Affordable Care Act, also known as Obamacare, goes far enough. Instead, he contends there should be the "single-payer plan" that most "civilized" countries have adopted in some form or another. Under that system, the government, rather than private insurers, pays all health care costs.
"Every year, almost one million Americans declare bankruptcy because of unpaid medical bills," said Spera, who believes that wealthier citizens should be called upon to cover the costs of providing the less fortunate with coverage.
He also wants to help 11 million illegal immigrants either get into a guest worker program to become citizens. He said Walden and other GOP leaders are blocking a Senate immigration reform bill, which is going to cost them millions of Hispanic and Asian votes in the 2016 presidential race.
Spera climbed Mount Fuji in Japan at the age of 79 and is getting ready to climb Mount Shasta in California in the near future. He would also like to climb the capitol steps in Washington, D.C., to represent struggling families in Oregon and across the nation.
He decided to take on Walden after the 16-year incumbent voted to extend a government shutdown in the fall of 2013 due to stalemated budget talks between Democrats and Republicans.
"More than 800,000 federal workers were sent home without pay and I thought that someone had to run against him," he said.
Frank Vuillet:No more 'yes men' in Congress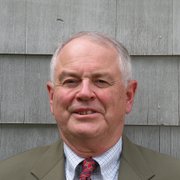 Charles "Frank" Vulliet Sr., 72, felt called to run for the Second Congressional seat out of belief that issues at the federal level are so out of control that it is a prime time to replace incumbent Greg Walden.
"I owe it to the country to do what I can to keep Walden from going back another time," he said.
Vulliet, a retired trial lawyer who resides in Sunriver, will face off with fellow Democrats Aelea Christofferson, 61, of Bend, and Barney Spera, 83, of Ashland, in the May 20 primary election. The winner of that contest will go up against Walden or his Republican challenger Dennis Linthicum, 58, of Beatty (profiled in the May 3 Hood River News).
A retired trial lawyer, Vulliet wants to use his experience in preparing complex cases and knowledge of the constitution to "fix" Congress. He said procedural rules are now being used routinely to block or delay legislation and that is not the governance envisioned by the founding fathers.
"I want to allow a substantial minority — 10 to 20 percent — in either chamber to bring legislation to the floor for a vote on reasonable notice," he said.

Vulliet also thinks bills should be restricted to a single legislative subject so people will know how an elected official voted on a particular subject. He said that change would also eliminate "earmarks" tucked into legislation to benefit special interest groups.
He said all elections should be publically financed and there should be more restrictions on donations to candidates.
High on his to-do list, said Vulliet, is dealing with the nation's endless demands for water, not only for consumption but irrigating crops, manufacturing and preserving the ecosystem. He plans to study up on the issues and get ready to craft sound policy that reduces conflicts.
He also believes the lumber industry in Oregon and across the nation should be restored in a way that protects the environment and wildlife.
Third on his to-do list is making sure capital is invested into infrastructure repairs and upgrades that will accommodate commerce and pave the way for greater economic growth.
Last but not least, he want to see more focus put on reducing the federal government's involvement in education and giving states more control of these programs.
Conversely, he thinks states need to be out of the health care business so the federal model can work at greater efficiency, with less bureaucratic duplication and redundancy.
He believes the Patient Protection and Affordable Care Act, also known as Obamacare, makes too many concessions to the insurance industry, which is still generating enormous profits.
"I'm critical of the act because it really wasn't directed toward reducing medical costs," said Vulliet, who favors some type of nationalized health care system.
He does not agree with GOP leaders that health care costs cannot go down without reforming the litigation system so malpractice rates for physicians are not so high. In fact, he said these payments made up only a small part of the medical budget, the profit margins for supplies and prescription drugs are responsible for driving up costs.
"I did civil litigation for 30 years and I can tell you that injured people aren't getting richer," he said.
Not only does Vulliet have plans for changes on the domestic front, he would like to see tensions de-escalate in the Middle East by getting tough on Israel.
He said unless a Palestinian state is granted, Arab nations are not going to live in peace with Israel, which refuses to end one of the region's most intractable conflicts.
"I see a big problem with Israel trying to drag us into conflict," he said. "I think we don't have more peace in the Middle East until we say, 'Knock it off.'"
Vulliet said he was a Republican until 1982, when he saw where the Reagan Administration was taking the country and decided it was the wrong direction. He believes the same dynamics are playing out now and it is time for him to take a stand and get politically active.
He sees it as a plus that he has never before held a public office. He said it is time to send "yes men" like Walden, who has held his position for 16 years, home and get independent thinkers into Congress that bring fresh ideas.
Aelea Christofferson: 'Fiscal Conservative' focuses on jobs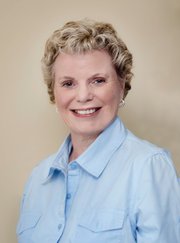 Aelea Christofferson, 61, of Bend, does not see her time on the Cover Oregon board of directors as a detriment to her candidacy for Oregon's Second Congressional District seat.
"I have been working for seven years to get health care for 250,000 uninsured Oregonians — Cover Oregon was not (just) a website and the only thing that failed was getting people signed up," she said.
Last week, state officials scrapped the online marketplace for private and public insurance under the Patient Protection and Affordable Care Act, also known as Obamacare. The website was determined to be unsalvageable in spite of a $248 million expenditure.
U.S. Rep. Greg Walden, the Republican that Christofferson would like to replace, has called for a federal investigation into the "colossal waste" of taxpayer funding.
In order to take on the 16-year incumbent, she has to beat fellow Democrats Barney Spera, 83, of Ashland, and Charles "Frank" Vulliet Sr., 72, of Sunriver, in the May 20 primary election.
Christofferson said serving on the Oregon Health Fund board and with Cover Oregon to transform the coverage system in Oregon has been rewarding. She said coordinated care organizations are now in place to manage the Oregon Health Plan, the state's version of Medicaid. Teams of physicians, mental health counselors and others now synchronize services that used to be delivered separately and focus more on preventative care to reduce the overall cost of treatment.
"We have increased the number of people who have access to Medicaid and coordinated care is very promising," she said. "It's actually one of my greatest achievements."
She believes the biggest threat to health care is coming from Walden and GOP leaders in Washington, D.C., who are "saying no to sensible proposals that lower costs and improve coverage."
Although she voted for Walden in the past, Christofferson said his days as a moderate are over and she feels his votes "farther and farther to the right" no longer benefit Oregonians.
"Congress is broken and we all know it's broken so we need people who are going to come in and do something different," she said.
She holds a bachelor's degree in political science from California State University and a master's in business administration from Golden Gate University.
Describing herself as a "fiscal conservative," Christofferson founded and ran ATL Communications for 22 years.
Unlike Walden, who she said has spent a career in politics, she professes to have gained leadership experience from the private sector and an understanding of the challenges facing businesses today. Christofferson said true economic growth can only come when the nation is balancing its budget and not burdening industries with unnecessary regulations.
"We can't keep spending money we don't have," she said. "I think everyone's going to have to give on that one. I'm not for tax increases but we are going to have to close the loopholes that affect only the wealthiest Americans."
Christofferson believes the deep partisan divide in Congress needs to be bridged by people, like herself, who are willing to work toward compromise.
For example, she said 50,000 people in Oregon lost jobs when logging was virtually shut down in national forests within the state. She believes managed harvests would protect wildlife habitat while providing struggling families — and counties — with a steady income.
"We can clean up the forest in a way that provides lumber while protecting the environment," she said.
Christofferson said serious discussions also need to take place between federal officials, conservationists and ranchers to protect species such as the sage grouse in a way that also accommodates beef production.
"I'm a pretty moderate Democrat and my faith leads me to protect God's creations but I have also owned a business and know what's needed to sustain jobs," she said.
She believes more focus needs to be placed on job creation and ensuring that high-tech firms and others have the skilled workforce they need to compete in the global marketplace. With 600,000 unfilled jobs in the nation, she would like to see more vocational training programs in high schools to help students succeed in life.
More like this story
Latest stories
Latest video:
Advertisement: Local Appreciation Sale at Big Winds