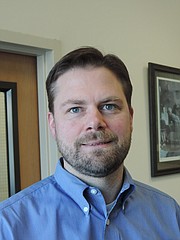 Donald W. Hull and Ruben D. Cleaveland have joined the long established law firm of Annala, Carey, Baker, Thompson, and VanKoten, P.C., located at 305 Cascade St. in downtown Hood River. Hull retired in 2011, after serving 22 years as a circuit court judge for Hood River County and the Seventh Judicial District. Prior to being a Judge, Hull was a partner in the Annala Carey firm and he was previously the District Attorney for Hood River County from 1970 to 1974. He now returns to the firm.
Cleaveland graduated from Gonzaga University School of Law and then commenced his legal career by serving as law clerk for Judge Hull. Cleaveland went into private practice in Hood River in 2009, serving clients in both Oregon and Washington. Reflecting upon both of them joining the firm, Cleaveland said, "My very first job out of law school was working for Judge Hull as a law clerk; now, it's 10 years later and we rejoin each other in the practice of law. Such opportunities don't happen very often."
Hull agreed, and said, "Ruben Cleaveland is a bright attorney. It was a pleasure working with him back then, and I'm proud to work with him again."
Some members of the Annala Carey firm have been assisting Gorge area clients with all sorts of legal challenges since 1960. Hull and Cleaveland will add to the already extensive experience of the firm membership. Both Hull and Cleaveland can be reached at 541-386-1811.
Wayne Annala moved from law practice in downtown Portland to occupy the law office of John N. Mohr after Mohr's unexpected death in December of 1960. The law office has grown since then to its current seven lawyers and a support staff of six. Annala said that the combined years of activity as lawyers and judges of those seven lawyers adds up to 252 years.
Latest stories
Latest video:
Advertisement: Local Appreciation Sale at Big Winds