Originally published June 17, 2017 at 12:00a.m., updated June 17, 2017 at 12:00a.m.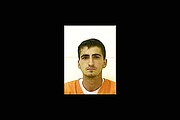 A man charged with shooting and injuring a stranger at the Hood River Marina in April 2015 has been determined incapable of helping in his own defense.
Tyson Sackett, 31, who most recently lived in Kamiah, Idaho, and Parkdale, was transported last month to the Oregon State Hospital for mental evaluation and treatment, following a May 26 order by Judge John Olson in Hood River Circuit Court.
Sackett faces a grand jury indictment charging him with attempted murder, two counts of assault, and tampering with physical evidence. Court proceedings against him have come to a halt as medical officials assess his fitness to stand trial.
The April 25, 2015, shooting was the first case in recent memory of an assault involving gunfire in the city of Hood River.
Authorities said the victim, Mark Wright, then 60, of Eugene, was napping in his truck when the suspect woke and confronted him. Sackett allegedly fired shots at Wright as he tried to drive away. While wounded, Wright drove to downtown Hood River, where medics treated him. He was transferred to a Portland hospital for further care, and was expected to be released several days later.
A detective said the suspect fled eastbound across the marina, stripped off his clothing and jumped into the Columbia River and swam to the adjacent riverbank. When Sackett was arrested at a nearby gas station, he was wrapped in a plastic sack, police said.
Dive teams recovered a handgun from the river the next day, and prosecutors maintained Sackett tried to conceal the firearm he used to shoot Wright.
Sackett was lodged in Northern Oregon Regional Corrections Facility in The Dalles and arraigned in circuit court. Following his indictment, the case saw few developments. Sackett appeared in court for a series of status check hearings, but he spent much of the two years between his arrest and hospital stay in custody at NORCOR.
In 2017, Sackett's defense attorney, Brian Starns, requested his client undergo a psychiatric/psychological evaluation.
"I have strong concerns that he (Sackett) has mental health issues that could impact his ability to aid and assist in the defense of his case," Starns said in an April affidavit for motion and order to transport defendant to the hospital.
Starns' request addressed the claimed lack of motivation in the attack on Wright, stating, "The general allegation is that Mr. Sackett shot and injured a complete stranger, with no apparent motivation to do so."
Dr. Gregory Czar, a psychologist based in Lake Oswego who was retained for the case, evaluated Sackett in April and determined he was in need of hospitalization until fit to proceed. Czar assigned Sackett with diagnostic impressions of Schizoaffective Disorder in multiple episodes, as well as alcohol and amphetamine use disorders in remission.
Czar's evaluation — though not conclusively stating a motive in the shooting — refers to witness accounts alleging Sackett perceived Wright to be a child molester.
A witness told police he had been confronted by a man wearing a black garbage bag who said, "I just killed a child molester, I need to hide," according to reports Czar cited in his assessment. Police found Sackett sitting on a sidewalk by a gas station wrapped in such a bag.
State hospital officials are set to evaluate and treat Sackett, then report back to the court within 90 days with an update on the defendant's expected ability or inability to stand trial at some point in the future.
If Sackett is found able to assist and is convicted of attempted murder, he faces a maximum sentence of life in prison.
Latest stories
Latest video:
Advertisement: Local Appreciation Sale at Big Winds