Saturday, November 18, 2017
The Miner family has hunted blacktail deer in Goldendale for over 55 years. In that time, they have experienced some nearly unbelievable events. Todd Miner, of Richland, decided to write a book describing these events in detail, said a press release.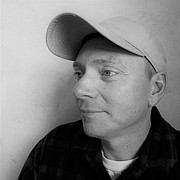 "While deer hunting in the Grayback area, we got up close and personal with nature, the animals, and each other," said Miner. "Hunting together with family and friends and creating special memories was always more important than if we came home with anything."
In 2010, a severe rainstorm hit while they were hunting, which kept them from going out. He and his father, Marvin, decided to stay inside their camper trailer and make the best of the situation by recording the stories that had been passed down through the years for prosperity. He hadn't considered writing a book at that time, but when he began putting pen to paper in early 2017, he decided they were interesting enough to be published, he said.
"We have seen and heard things few hunters ever have had the opportunity to and I want to share those experiences with everyone," Miner said. "Memories fade, but the written word lasts forever."
This is the first book Miner has written and he enjoyed the experience so much, he is currently working on a second book of stories, said a press release. He also plans on writing a third book of true stories shared by other hunters from around the world.
The book, "Deer Diary," is available on Amazon.com as an eBook, paperback, and audiobook. For more information, visit www.toddaminer.com.
More like this story
Latest stories
Latest video:
Advertisement: The Men of Black Friday
The secret agents of Big Winds may not exactly be Tommy Lee Jones oand Will Smith, but they still discovered there is plenty of strangeness to be found in Hood River...especially once winter sets in. Enlarge