Originally published October 12, 2017 at 03:03p.m., updated October 12, 2017 at 03:03p.m.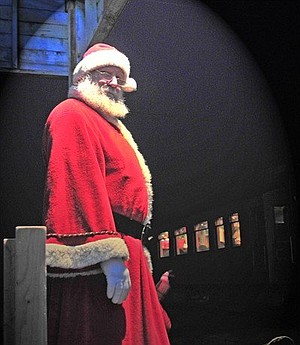 Though the annual Polar Express at Mt. Hood Railroad has been called off, a separate winter excursion trip begins in November.
A holiday program called "Train to Christmas Town" begins Nov. 18 and runs until Dec. 28.
Ron Kaufman, Mt. Hood Railroad general manager, said in an email, "I am very excited to be able to offer our customers 'The Train to Christmas Town' this holiday season — which is based upon the Peggy Ellis illustrated book — that we have been successfully operating in other locations for many years."
Passengers will meet a cast of characters from the children's book, as well as Santa. Performances, snacks, and songs will be offered.
Rail Events Inc. announced last week that several U.S. locations of The Polar Express Train Ride, previously operated by Iowa Pacific Holdings, will not return for the 2017 season, including Mt. Hood Railroad in Hood River, due to legal disputes.
The November-December family-oriented excursion has been a mainstay of Mt. Hood Railroad offerings for the past 10 years.
Kaufman said he was not able to comment on "any pending legal matters at this time." However, he said the Train to Christmas Town is on for this year.
Visit the website for details at www.mthoodrr.com or call the reservation center 1-800-872-4661.
More like this story
Latest stories
Latest video:
Sixth Annual Harvest Fest Pie Eating Contest
The sixth annual Pie Eating Contest at Hood River Harvest Fest is sponsored by the Chamber of Commerce and HRVHS youth service group Leaders for Tomorrow. HRVHS student Dylan Polewczyk won the 1-minute fruit-pie eating event. Key rule, as stated by Chamber President Jason Shaner, "You have to eat the pie, you can't just dislocate it. We will be checking for pie dislocation." Enlarge