Saturday, October 14, 2017
Once again, One Community Health (OCH) is hosting Gorge Happiness Month throughout October. The goal is to get as many people as possible throughout the Gorge to do the three habits each day that are scientifically shown to make us happier: gratitudes, acts of kindness, and moments of silence.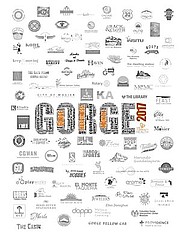 n More than 100 different businesses or organizations are participating by surprising their customers with random acts of kindness, by adding gratitudes to a staff meeting, or by offering a free event. Several schools have added it to their lesson plans and all of the city councils in the Gorge are including it in their October meeting agendas.
n More than 20 different events have been created especially for Happiness Month this year. These are listed on the GorgeHappi-ness.org website along with a compilation of the 100-plus free events offered in October Gorge-wide.
n And this year we have cynics, mayors, parents and retirees all signed up to do the habits throughout the month, and they will be interviewed by a writer to capture their experiences. If you are interested, contact Emily Reed, Gorge Happiness Month coordinator, at emily@openintelligence-agency.com or 503-360-3532. There are some sweet bonuses for article contributors!
Happiness habits don't suddenly make the very real stresses and hardships of life go away. But they do help to highlight the small, positive moments during the day that don't cost a cent and are worth slowing down to appreciate.
"I started my gratitudes, and I'm already sleeping better," said a 2016 participant. "It's usually like, 'I don't have, I don't have, I don't have.' But then when I look at what I do have, it's so much."
So get ready for Gorge Happiness Month!
•
Healthy Active Hood River County (HAHRC) is a community healthy living coalition that promote wellness through increased physical activity, healthy eating, tobacco use prevention, behavioral health, prevention of addictions and policy and environmental change. Join the next meeting on Nov. 28 from 11:30 a.m. to 1 p.m. at Providence Hood River Hospital Conference Room 5.
Latest stories
Latest video:
Advertisement: The Men of Black Friday
The secret agents of Big Winds may not exactly be Tommy Lee Jones oand Will Smith, but they still discovered there is plenty of strangeness to be found in Hood River...especially once winter sets in. Enlarge