Tuesday, October 24, 2017
Leslie Reagan, OTR/L, CLT-LANA and Laurie VanCott, MSPT, are introducing a new program for breast cancer survivors.
A free class will tell more about the Strength After Breast Cancer program and how improving your strength can help you embrace your survivorship.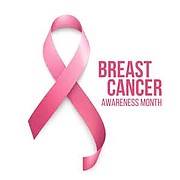 Learn more on Oct. 25 from noon to 12:55 p.m. at Hood River Therapy Clinic, 2690 May St. An evening class will also be held Oct. 25 at 5:30 p.m.
The evidence-based, Strength After Breast Cancer program is a rehabilitative exercise program based on the Physical Activity and Lymphedema (PAL) Trial. The PAL Trial assessed the safety and efficacy of a slow progressive resistance training program for breast cancer survivors with or at risk for lymphedema.
A strength training intervention program resulted in decreased lymphedema exacerbations by 50 percent; decreased the onset of lymphedema by 70 percent (among women with more than five nodes removed); improved body composition, body image, and upper body symptoms; and prevented the decline in physical function that is observed to occur in breast cancer survivors.
•
Breast cancer is the second most common kind of cancer in women. About 1 in 8 women born today in the United States will get breast cancer at some point, according to the U.S. Department of Health and Human Services, which states on the healthfinder.gov website: "The good news is that most women can survive breast cancer if it's found and treated early. A mammogram — the screening test for breast cancer — can help find breast cancer early when it's easier to treat."
National Breast Cancer Awareness Month is a chance to raise awareness about the importance of early detection of breast cancer. Doctors and nurses are urged to talk to women about the importance of getting screened for breast cancer, and women ages 40 to 49 should talk with their doctors about when to start getting mammograms.
— Healthfinder.gov
More like this story
Latest stories
Latest video:
Advertisement: The Men of Black Friday
The secret agents of Big Winds may not exactly be Tommy Lee Jones oand Will Smith, but they still discovered there is plenty of strangeness to be found in Hood River...especially once winter sets in. Enlarge