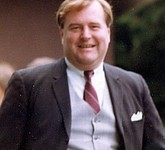 Damascus, Ore.
Terry Vann was born August 13, 1947 in Hood River to Wesley and Genevieve (Jennie) Vann. He attended school In Hood River, graduating from Wy'east High School in 1965 and from the University of Oregon in 1969. After graduating, he ...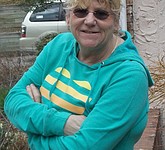 Parkdale, Ore.
Heidi Lynn Hansberger, of Parkdale, Ore., passed away on Monday, Oct. 9, 2017, at just 59 years young. She was born on April 13, 1958, to Bonnie and Percy Raney of Huntington, Ore. She grew up the definition of a ...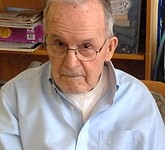 Hood River, Ore.
Dr. Warren B. Thompson died Monday, Oct. 2, 2017, at the age of 96. He had been a resident of Hood River, Ore., since 1947. Dr. Thompson was born in Gold Hill, Ore., and grew up in Ashland, Ore. Upon ...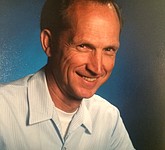 Cascade Locks, Ore.
Donald David Sullenger passed away peacefully on Sunday, Oct. 8, 2017, at Southwest Medical Center in Vancouver, Wash. Don had his family at his side and went to be with the Lord. He was born and raised in Taneyville, Mo. ...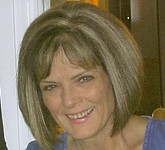 Vicky Pyron went to her Lord on Sept. 30, 2017. She was 59 years old. Vicky was born in Biloxi, Miss., on Dec. 27, 1957, to Tom and Brenda Ford. She was raised in Memphis, Tenn. She made many life-long ...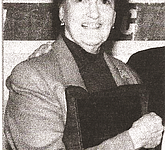 Hood River, Ore.
Rita Swyers passed away surrounded by her family on her 92nd birthday, Sept. 26, 2017. Rita was born in Grass Valley, Ore., on Sept. 26, 1925. She moved to The Dalles, Ore., to attend St. Mary's High School, and then ...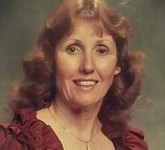 Sacramento, Calif.
Janet Anne Manser passed away on Sept. 13, 2017, at her home in Sacramento after a short but devastating disease which followed many years of other afflictions. She believed that this last illness was caused by the fact that she ...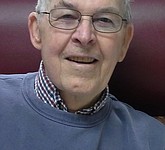 Hood River, Ore.
Theodore William Perry, 86, passed away quietly and comfortably surrounded by his family on Sept. 29, 2017. Ted spent almost his entire life in Hood River, but was born Friedrich Wilhelm Otto Schaefer Jr. in Denver, Colo., on June 12, ...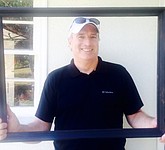 Portland, Ore.
On the morning of Sunday, Sept. 17, 2017, Thaddeus "Tad" William Byrne, 59, passed away after unexpected complications from surgery and illness in Portland, Ore. Tad was born to Margaret Mary (Sarsfield) Byrne and the late Joseph Linden Byrne in ...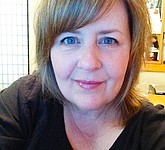 Appleton, Wash.
René Marie McNeel Smith, 51, died peacefully surrounded by loved ones on Monday, Sept. 18, 2017, at her home in Appleton, Wash. She was born in Vancouver, Wash., the third of four children, to Roxene (Woods) and Frank McNeel, Jr. ...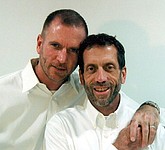 Hood River, Ore.
John Paul Wishart (Johnny to his spouse, Johnny Pop to so many friends) of Hood River, Ore., died Monday morning, Sept. 18, 2017, after a long, five-year, brave battle with the cancer Multiple Myeloma. John died peacefully at home in ...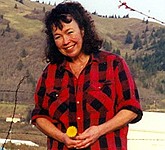 Hood River, Ore.
Laurie Elise (Furrer) Yarington suddenly passed away at her home in Hood River, Ore., on Sept. 11, 2017. Laurie was loved by all who knew her. Her radiant smile, spirit, strength, and faith in the Lord never waned, despite suffering ...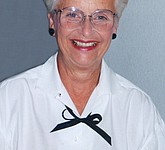 Doris "Dodie" Hilden passed away on Sept. 22, 2017, in Hood River, Ore., at the age of 90. Doris was born Jan. 15, 1927, in Tacoma, Wash., to Walter A. Hart and Vera M. (Clark) Hart. She was the younger ...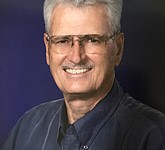 Hood River, Ore.
Charles Edward Hiatt was born Sept. 5, 1941, in Kalispell, Mont., to Lee and Minnie Hiatt. At the age of 2, they moved to Weiser, Idaho, then on to Pendleton, Ore., when he was 5. His father, Lee, worked for ...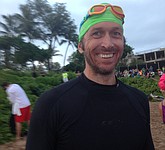 Maui, Hawaii
James George Ealer, 48, died peacefully in his sleep on Sept. 19, 2017, at his home on the slopes of Haleakala in Maui, Hawaii. He was born March 18, 1969, in Hunterdon, N.J. Jim led a rich and active life, ...