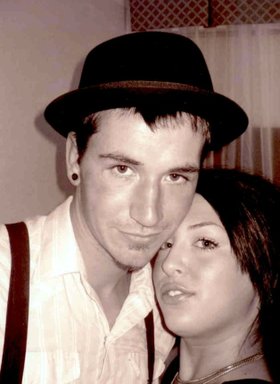 Dane Ludwig
unknown - December 9, 2009
Dane Ludwig, 24, passed away on his birthday, Dec. 9, 2009. He was born in Portland, Ore., and resided there until he was 6 years of age.
Dane attended first through 12th grade in White Salmon, Wash., graduating from high school in 2004. From there Dane continued his schooling at Boise State and was currently taking classes at Columbia Gorge Community College.
One of his favorite pastimes was spending time outdoors enjoying nature. He planted over 100 trees on family property in Snowden; he hiked, biked, floated rivers, snowboarded and climbed mountains in Montana.
Being an artistic soul, he loved dabbling in woodworking, drawing, blacksmithing and jewelry-making. Dane had a way with words and wrote them down beautifully. He always had a warm smile and a hug for all those he greeted and he loved his family and friends dearly.
Dane is survived by his father and mother, Craig and Teresa Ludwig, of White Salmon; sister Chelsea Ludwig, of Missoula, Mont.; and beloved girlfriend Courtney Shepherd. He will be sorely missed by all who knew him.
A Celebration of Life for Dane will be held Friday, Dec. 18, at 2 p.m. at Mt. Hood Winery, 2882 Van Horn Drive, off of Highway 35 in Pine Grove.
Memorials may be made to Columbia High School Woodshop, P.O. Box 157, White Salmon, WA 98672.