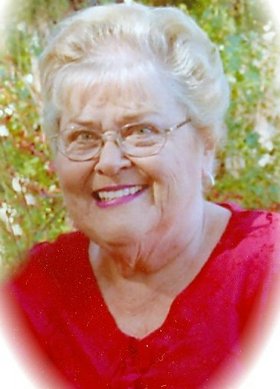 Kathryn Lee Wollam
March 21, 1938 - February 16, 2009
Kathryn Lee Wollam died at the age of 70, of serious lung and heart problems that came on rather suddenly. She died Feb. 16, 2009, at her home in Hood River, Ore., surrounded by her loved ones.
A service is planned for 2 p.m. Friday, Feb. 20, at the Hood River Church of Jesus Christ of Latter-day Saints, 18th and May streets. Bishop Gary Hornbeck, a family friend, will conduct. Graveside rites will follow at Idlewilde Cemetery. Please contact Anderson's Tribute Center for viewing and visitation times.
She was born Kathryn Lee Halley on March 21, 1938, to Lester Lee and Fyrn Kathryn (Miller) Halley in Deepwater, Mo.
The Halleys moved here before Kathy was 5 years old. She went to the Hood River schools, graduating from Hood River High School in 1956.
Following graduation, she went to work for Diamond Fruit as a packer.
She met the love of her life, Bob Wollam, and they were married June 21, 1958, in Stevenson, Wash. They built their home on Belmont Drive in Hood River. Kathy went to work at Duckwall's where she was a packer and supervisor. She retired after 35 years with them.
One night, she was coming home from work when a big cow appeared in the middle of the road. It went right through the windshield on the passenger's side. The cow wasn't hurt. She pulled her head out, shook herself and walked away. Kathy was MAD.
She enjoyed keeping a journal for years. This helped the family sort out events many times. She liked doing craft projects, reading, including the Bible, shopping, and spending time with the family. She told her sister, Nelma, that she, Kathy, was the shopper and Nelma was the buyer.
In June 1993 the Wollams bought a place in Pine Hollow, Ore., right on the lake. The family spent many weekends there through the years until it was sold recently. They all miss the peace they felt there, the family time together, and the water activities.
In 2002 Kathy needed a kidney transplant. The match was found miraculously with her adopted son, Jeff, who willingly made the donation. It was a complete success.
Bob and Kathy both joined the Church of Jesus Christ of Latter-day Saints on June 18, 2004. This changed their lives. They remained strong members. She was a very loving person who would help in any way possible. She will be missed by her many friends and family.
Kathy was predeceased by her parents and Joni Lee Wollam, an infant daughter.
She is survived by her husband of 51 years, Bob Wollam, of Hood River; her daughter, Jeannie (and Jeff) Abbe, of Portland, Ore.; a son, Jeff Wollam, of Vancouver, Wash.; a granddaughter, Joni Ball, of Portland, Ore.; a grandson, Shawn Ball, of Hood River; a sister, Nelma (and Dick) Minard, of Seattle, Wash.; and a sister-in-law, Velma (and Jesse) Villafana, of Hood River. She also leaves a beloved dog, Ziggy.
Contributions can be made to Heart of Hospice and sent in care of Anderson's Tribute Center.
Arrangements are under the direction of Anderson's Tribute Center (Funerals, Receptions, Cremations), 1401 Belmont Ave., Hood River, OR 97031; 541-386-1000. Please visit www.andersonstributecenter.com to sign the family guest book.