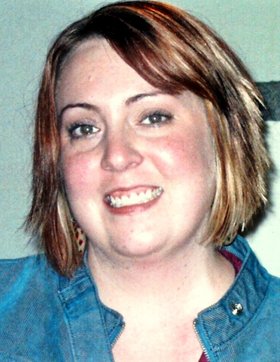 Kira Larisa Larson-Banaszek
October 1, 1977 - May 8, 2009
Kira Larisa Larson-Banaszek died in Stevenson, Wash., May 8, 2009, at the age of 31. She was born in Portland, Ore., to parents Judy Ann Carsten and Harold William Larson on Oct. 1, 1977.
Kira received all of her education in Skamania County schools, graduating from Stevenson High School in 1996. Except for a few years in which she lived in Spokane, Wash., and Hood River, Ore., Kira remained in the Stevenson area. She worked as a waitress at the Hood River Hotel in Hood River.
Kira most enjoyed being with her friends and family. She had a quiet, sensitive and serene nature. She could be fun-loving and enjoyed going to parties and holiday gatherings.
Kira took pleasure in watching scary movies and going shopping. She had a soft spot for animals and was very fond of her two cats. Kira was a very good listener who was always available to provide succor and council to her friends. She will be dearly missed.
Survivors include her father and mother, Harold "Butch" and Judy Larson of Carson, Wash.; brother, Sean Larson, of Spokane; sisters Whitney Lathe, of Vancouver, Wash., and Sonya Larson, of Vancouver; grandmother Vernice Carsten, of Sacramento, Calif.; and nieces and nephews Milana, Melissa, Tanner, Dallas, Parker, Chase, Cassie and Nathan.
A celebration of Kira's life will be held at 11 a.m. Saturday, May 16, at the Rock Creek Center in Stevenson. Gardner Funeral Home handled arrangements.