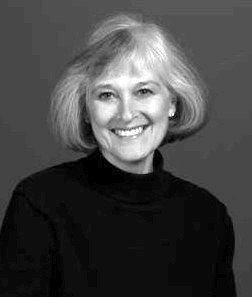 Linda Jo Hull
November 21, 1946 - May 12, 2009
Linda Jo Gerber Hull was born in Eugene, Ore., on Nov. 21, 1946, to Joe and Dorothy Gerber. She was a graduate of Willamette High School (1965) and the University of Oregon (Go Ducks!).
Linda died of complications surrounding appendix cancer at her home on Tuesday, May 12, 2009, among loved ones. It was just one year ago, post-chemo, that she celebrated by rafting the Colorado river through the Grand Canyon with her husband and several friends.
In college, Linda married her high school sweetheart, Lee Omlid, and found herself raising a family. While her children were young, Linda was a co-owner of family-owned McKenzie River Golf Course (Springfield) where she spent much of her time and energy.
Post-divorce, Linda went to work for the State of Oregon, in Eugene. While traveling in this capacity to perform work in Hood River, she met the love of her life and moved there in 1994.
Wherever she was, she developed strong relationships that continued through her life, including special ones from her recently retired last job at the Port of Hood River. She was eagerly anticipating travel and time with her many friends and family.
Many memories include special trips with her close friend from childhood, Cheryl Carter; a tight bond shared with longtime friend Carol Wallin; and her "should-have-been" sister, Diane Omlid; among many, many others. She cherished all visits and other interaction (e-mail and phone) from many special friends and family during her last few months on this earth.
Mother Teresa said, "One of the greatest diseases is to be nobody to anybody." Linda was somebody to many. Linda exemplified LIVE FULLY, LAUGH OFTEN, LOVE ALWAYS. She inspired. Her life was led by faith, grace, hope, love and integrity.
She was beautiful and strong; positive and fun; selfless and stubborn; intelligent and dynamic; poetic and silly; wise and supportive. She was a perfect listener and the go-to for sage advice from friends, family and co-workers.
Her sense of humor was always on, even through the difficult end. She didn't sweat the small stuff and found joy in everything — even during the last almost two years living with the pain of cancer.
She defied medical convention by surviving so much longer than expected, and she did this because of her great joy for life and the love she had for others. She is in the warmth of the sunshine, the whisper of the wind, the renewal in the rain. She is an angel among us.
Survivors include her husband, the Hon. Donald W. Hull; children, Scott Omlid, of Portland, and Jody (Matthew) Filkins, of Lake Oswego; stepsons Jeremy Hull and Chris Hull, both of Portland; brothers Richard (Sandee) Gerber, of Eugene, and Gary (Cathie) Gerber, of Mesa, Ariz.; beloved grandchildren Casey, Luke and Reese; and many friends, aunts, cousins, nieces and nephews.
Linda loved her volunteer work in the local schools, most recently in the SMART program. She enjoyed traveling, gardening, hiking, sports, and being with her family and friends. She especially loved her special time with her cherished grandchildren, to whom she is known as "May-May Lin."
To all who are going through the experience of losing a loved one to cancer, from our family to yours: a giant hug to help comfort you during this most painful of times.
Memorial donations can be made to the SMART program in Hood River or any charity of your choice. A Celebration of Life will be held at 2 p.m. Saturday, June 13, in Hood River at the Best Western Hood River Inn, 1108 E. Marina Drive.