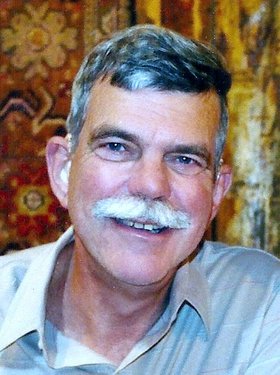 Michael Louis Fritz
November 29, 1942 - September 28, 2009
Dr. Michael Louis Fritz was the only child of Chester Louis Fritz and Mary "Peg" (Amort) Fritz. He was born on Nov. 29, 1942, in Salem, Ore., and died on Sept. 28, 2009, in The Dalles, Ore., with his wife and children by his side.
Michael grew up in Salem and attended St. Joseph Elementary School and Leslie Junior High, and graduated from South Salem High School in 1960. He attended the University of Puget Sound, earning a Bachelor of Science prior to being admitted to the University of Oregon Medical School in Portland in 1963 and graduating with a Medical Doctorate in 1967.
In 1964 he married his high school sweetheart, Sandra Forrest, at St. Elizabeth's Church in Portland, Ore. He completed his medical internship at Fresno County Hospital, Fresno, Calif., then joined the U.S. Air Force, was trained as a flight surgeon and served in the SAC at Grissom AFB, Ind.
Michael moved to California and completed his residency in anesthesiology at Harbor General, UCLA, and pediatric anesthesia at Los Angeles Children's Hospital. Following a fellowship in pulmonary medicine at Northwick Park Hospital in Middlesex, England, he joined the teaching staff at UCLA for a number of years before entering private practice at Long Beach Memorial Hospital, Long Beach, Calif.
In 1991, Michael moved with his family to Hood River, Ore., where he began a short career in the tax business. They moved to The Dalles in 1995, where he lived until his death.
Michael had many pursuits and hobbies. While in California, he enjoyed surfing, backpacking and scuba diving, and was Scoutmaster of BSA Troop 849. He had a lifelong interest in automobiles and was active in many clubs throughout the years, including the Austin Healey Assoc. of Southern California, Early Gorge Auto group, Mid Columbia Car Collectors Club, Early V-8 Club and Northwest Woodies.
He was an avid fly fisherman and hunter, a lifelong member of the National Rifle Association and belonged to The Dalles Rifle and Pistol Club and the Columbia Gorge Wine Tasting Club.
Michael and his wife, Sandra, were inveterate travelers. They toured most of the U.S. and visited countries on all seven continents. Michael was a parishioner at St. Peter's Catholic Church and active anonymously in several charitable pursuits.
Michael is survived by his wife of 45 years, Sandra; their three children: Paul Fritz and his wife, Rebecca, of Santa Barbara, Calif., Molly Fritz, of Long Beach, Calif., and Sarah Fritz, of Columbus, Ga.; and three grandchildren: Ethan, Duncan and Reina Fritz, of Santa Barbara, Calif.
His parents preceded him in death.
A private burial ceremony was held at the Fritz family plot in St. Peter's Cemetery. Family and friends are invited to attend a Celebration of Life on Sunday, Oct. 11, at 2 p.m. at the Western Antique Aeroplane & Automobile Museum in Hood River.
Donations in Michael's name can be made to Hospice of Gorge, 751 Myrtle St., The Dalles, OR 97058; WAAAM, 1600 Air Museum Road, Hood River, OR 97031; or a charity of your choice.