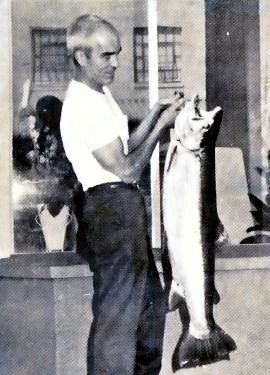 Adolphus "Mack" Mack Maxwell
November 27, 1924 - October 16, 2009
Adolphus Mack Maxwell was born in Hartville, Mo., Nov. 27, 1924, to John William and Emma Catherine McDaniel Maxwell. The family returned to their home in Carthage, Mo., when Mack was 2.
He joined the Navy after he graduated from high school and served aboard the destroyer Theodore E. Chandler, starting on her "shake down cruise." During Mack's last year of service, he was stationed at Base Aid Hospital in Honolulu, Hawaii.
He attended machinist school after the Navy, and then decided he'd rather do something he enjoyed and became a mechanic.
Mack enjoyed his work, fishing, hunting and his family. He married Billie Jo Miffleton Dec. 11, 1950, and they had 58 years and 10 months of life full of ups, downs, arguments and making up.
Mack and Billie were always there for one another. They had three children, Dinah Jo, David James and Darci Jaye.
Mack is preceded in death by children David and Darci; his parents; brother Marvin and sister Nadine.
He is survived by his wife, Billie; daughter Dinah and brothers Jack and Neal.
Mack passed away on Friday, Oct. 16, 2009, in White Salmon, Wash. A memorial service will be held at a later date.
Gardner Funeral Home is handling arrangements.