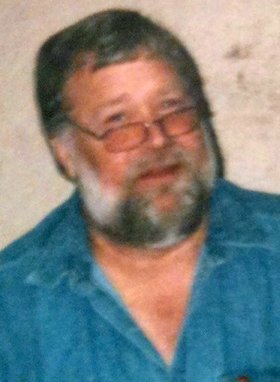 Daniel James Cochran
February 15, 1957 - October 19, 2009
Daniel James Cochran was a beloved son, brother, father and companion. He was born on Feb. 15, 1957, to Floyd and Lila Cochran of Hood River County, where Daniel was raised and spent most of his life. Daniel passed away with family at his side at Providence Hood River Memorial Hospital on Oct. 19, 2009.
Services will be held on Tuesday, Oct. 27, at 11 a.m. at Anderson's Tribute Center. A reception will follow.
Visitation will be held on Saturday, Oct. 24, from 11 a.m. until 3 p.m. at Anderson's Tribute Center.
Daniel graduated from Hood River Valley High School in 1975. After high school, he began to travel the Northwest, where he touched many lives and made many memories.
Returning home to Hood River County, Daniel settled into many jobs with Diamond Fruit. Starting at the bottom Daniel worked his way up to being a full-time mechanic, which worked well with his continuous need to tinker and play with anything he could take apart.
Over the 15 years of his employment, everyone had come to know Daniel as an easygoing man with a big heart.
Daniel enjoyed life and all the small things that made life wonderful. Many times you could find him outside contently watching the squirrels. Daniel enjoyed bowling, walks, work and being with his family and friends
He is survived by his parents, Lila and Floyd Cochran; his siblings Terry Cochran, Theresa Bell, Dave Cochran and Don Cochran; his wife, Sandra; and his children, Amber McMillen and James Cochran.
Interment will be at Pine Grove Butte Cemetery.
Arrangements are under the direction of Anderson's Tribute Center (Funerals, Receptions, Cremations), 1401 Belmont Ave., Hood River, OR 97031; 541-386-1000. Please visit www.andersonstributecenter.com to leave a condolence note for the family.