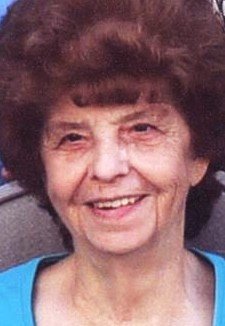 Becky Jean Lee
December 29, 1933 - September 2, 2009
Becky Jean Lee was born at Anderson, Mo., on Dec. 29, 1933, to parents Edward and Naomi Webb. Becky went home to be with Jesus on Wednesday, Sept. 2, 2009, at her home with her children and grandchildren by her side in Umatilla, Ore., at the age of 75.
On Sept. 12, 1950, she married Alvis Lee in Reno, Nev. She had six children and she devoted her life to them and her husband Alvis. The kids always depended on their mother for her support and spiritual advice.
She worked as a lab tech. for Diamond Fruit Growers in Hood River, Ore., during her employment of 28 years. She retired and then moved to Hermiston, Ore., in 1976. She enjoyed her retirement by spending time with her children and grandchildren.
Becky's favorite things in life were when she directed youth choir, being a Sunday school teacher and leading praise and worship service while in Hood River. She was a faithful member of The Country Church in Hermiston, where she served as the church secretary for several years, taught Sunday school and led worship service.
Her hobbies were traveling many places with her family and shopping, but her favorite was challenging and dominating the Idiot board game.
Becky was preceded in death by her parents, Edward and Naomi Webb; her husband, Alvis Lee; her son Rodney Lee; two sisters, Ruby Bandura and Sammie Smith; and two brothers, Edward and Charles Webb.
She is survived by her son Eddie Lee, of Umatilla; daughters Cindy Goss and Sandy Walton, of Umatilla, Laquitta Smith, of White Salmon, Wash., and Lavanda Watkins, of Hermiston; 11 grandchildren and 19 great-grandchildren.
Funeral services will be held Tuesday, Sept. 8, at 1 p.m. at The Country Church, 32742 Diagonal Road, Hermiston, Ore. Burial will follow at the Sunset Hills Cemetery in Umatilla Ore.