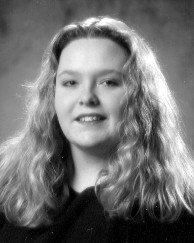 Jennifer Erin Magill
July 15, 1976 - December 29, 2009
Jennifer Erin (Barney) Magill passed away on Dec. 29, 2009, after a long, but heroic battle with cancer. She was born on July 15, 1976, in Hood River, Ore., and grew up in Hood River and The Dalles, graduating from Wahtonka High School in 1994.
After high school, Jennifer attended Western Culinary Institute, graduating with a degree in culinary arts in 1996. She married Jason Magill in 1997 and they welcomed their son, Gavin, in 2003.
The family lived in Mosier and The Dalles, and Jen worked at several local banks.
Jen was a devoted wife and mother who enjoyed cooking and traveling her entire life. She had the amazing ability to make friends everywhere she went with her sense of humor and her friendly, laid-back attitude.
Throughout her illness, she faced everything with grace, strength and humor; making friends and encouraging others through her personal struggle.
She is survived by her husband, Jason Magill; son, Gavin Magill; father, Bill Barney; mother and father-in-law, Darryl and Leona Magill; grandmother, Gayla Hill; and countless friends and extended family.
She was preceded in death by her mother, Tanith (Karen) Barney.
Many in the community came to know Jennifer through the annual Pig Bowl, and the family wishes to offer their sincerest thanks to all those who contributed to the fund and supported her through this event. It was truly remarkable to see the community rally behind her and to know that she touched so many lives.
A public celebration of Jennifer's life will be held at The Dalles Eagles Lodge on Friday, Jan. 8, at 2 p.m.
Jen requested that anyone interested in making a financial contribution in her memory do so by giving to a savings fund for Gavin's future education. To fulfill this wish, the Jennifer Magill Memorial Fund has been set up at Columbia River Bank.
Arrangements are under the direction of Gardner Funeral Home in White Salmon, Wash.