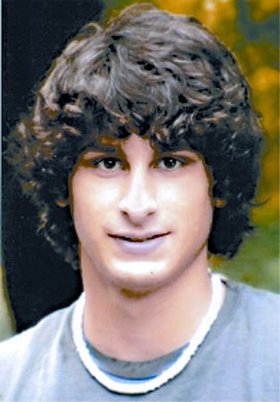 Michael William Renner
unknown - March 3, 2010
Michael William Renner, 19, passed away on March 3, 2010, in North Bonneville, Wash. He was born in Hood River, Ore., and moved to Lincoln City, Ore., at the age of 6.
He moved back to Carson at the age of 15 and attended Stevenson High School until his graduation in 2008. He enjoyed football, basketball and baseball and excelled in all three. He was awarded the Hall of Fame Award for his excellence in academics while playing sports.
He also loved music, in which he played the drums and taught himself to play the guitar. His senior year he got involved with The Bridge Community Church and joined their worship team, playing the drums.
He also started dating Amanda Stump and over time they were inseparable. He decided to attend Washington State University in Pullman, Wash., and later transferred to Chemeketa Community College in Salem, Ore., where he lived with his sister Rachel. However, this proved to be too far away from the love of his life so he found himself back in Carson, Wash.
In the summer of 2009, he began working at his mom's real estate business in Hood River as an administrative assistant and continued his schooling by taking online classes.
On Sept. 19, 2009, he and his beautiful bride were married outside on a sunny fall day in Stevenson, Wash. They were eagerly awaiting the birth of their first child in April 2010 when Jesus called him home.
Michael is preceded in death by his grandparents, Bob and Ginger Salvesen.
He is survived by his mother, Kim Salvesen; his father, Bill Renner; stepmom, Michelle Renner; his sisters Rachel Marteeny and Brittney Renner; and his brother-in-law, Andrew Marteeny. He is also survived by his loving wife, Amanda Renner, and their unborn child, Michaela Rain Renner, along with many other extended family members.
A memorial celebration will be held Saturday, March 13, at 2 p.m. at Stevenson High School. In lieu of flowers memorial funds have been set up for Amanda and Michaela Renner at 1st Independent Bank and Columbia Bank.