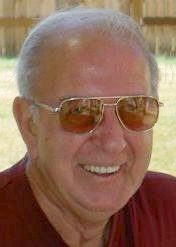 Allen "Gene" Willis
February 28, 1942 - March 12, 2010
Allen "Gene" Willis passed away on March 12, 2010, at the age of 68. He was born Feb. 28, 1942, in Fort Cobb, Okla., to Floyd and Melba (Early) Willis.
Gene moved to California as a teenager where he met, and then married, Toni Betschart in 1960. Gene and Toni settled in Oregon in the early 1970s, where they raised their three children. Gene worked as a diesel mechanic and later as a truck driver, retiring in 2005.
Gene enjoyed boating, traveling and tinkering with his garden tractors. He especially enjoyed spending time with his family and friends. He had an incredible sense of humor and a way of making people feel comfortable and happy.
He is survived by his best friend and loving wife, Toni; daughters Cheryl (and Jeff) Neal, of Washington, and Jeannie (and Steve) Garms, of Texas. He hopes to find the answer to the question left by his son, Dale Willis, missing since 1995.
He is additionally survived by grandchildren Aaron Hinrich, Beth and Matt Mullican and Danny Hinrich; and three great-grandchildren; brother and sister-in-law, Bill and Judy Willis, of Oklahoma; half-sister Geneal Barrett, of Oklahoma; stepsisters Verda (and Roland) Madison, of California, and Wanda Stratton, of Texas; and special friends and relatives Ken and Jackie Killingbeck, Larry and Shirley Betschart, Jeff and Vina Wyatt and Abney Crew.
Gene had a wide extended family: special nieces and nephews, step-family and longtime friends whom he loved but can't be listed. Please know that you all touched his life in a happy and loving way.
He was preceded in death by his father, Floyd Willis; mother, Melba Lee; stepfather, Burt Crump; brothers Danny Willis and Darryl Coon; half-sister Lettie Devers; sister-in-law Marilyn Killingbeck; and several half-brothers and sisters.
No services will be held at Gene's request. Memorial contributions may be made to Willamette Valley Hospice, 1015 Third St. N.W., Salem, OR 97304, or a charity of your choice.