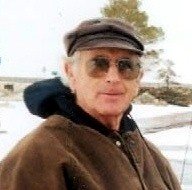 Robert "Bob" Vaughan Bryant
February 24, 1934 - unknown
Robert Vaughan Bryant was born Feb. 24, 1934, in Hood River Ore., to Harold Whealdon Bryant and Catherine Gladys (Hap) Vaughan. Bob was raised in Hood River County and graduated from Hood River High School in 1952.
Throughout his life, he took pleasure in physical play and competition. He enjoyed wrestling, bicycling, golf, swimming and running. He also enjoyed playing football with friends and ran track in high school.
With collaborators, he founded the Hood River Athletic Club, which had an eventual membership of eight people. Taking up badminton in college, he became an avid and formidable player in the 1970s and '80s.
Bob attended Oregon State College, joining Delta Chi fraternity and majoring in geology.
He married Elizabeth Cole in 1953 and the couple returned to Hood River, where Bob followed his family in farming. He purchased properties on Tucker Road and Brookside Drive adjoining his parents' property, and they shared equipment and labor.
Bob also worked at Diamond Fruit cannery and delivered groceries for Hickey's Market. Along with growing pears for Diamond Fruit, he also raised a half-acre of peaches, which he and his sons sold at a fruit stand along Tucker Road.
During his farming years, Bob also established other businesses. He began selling fruit trees in 1959 and sprinklers in 1960. He planted fruit trees, using the first fruit tree hole-auger in Hood River.
He was a commercial applicator of herbicides, and owned the first orchard weed sprayer in the Hood River Valley. He designed and installed irrigation systems for orchards, using the valley's first trencher.
These business efforts eventually developed in to Hood River Nursery, Hood River Irrigation and Landscape, and Bryant Pipe & Supply.
Bob and Elizabeth divorced in 1962, and he later married and divorced Sydney Coleman, and Janice Wicklander.
Based out of Bryant Pipe & Supply, Bob continued his role in local agriculture with involvement in The Soil & Water Conservation District, leading summer-work crews of AmeriCorps volunteers, who placed moisture meters in orchards throughout the valley. Moisture-sensing technology helps farmers apply irrigation with greater precision on their crops.
Bob was vital in the establishment of The Gorge Rebuild-It Center, situated on a corner of the Bryant property on Tucker Road. He also provided the 21-inch pipe for the Farmers Irrigation Ditch project, and was a member of the Farmers Ditch Board for 12 years. Bob also was an Elks Club member.
Bob loved his family. He took his boys on field trips, where they could observe and mingle with nature. The Couch family cabin at Northwestern Lake in Washington was the scene for opening day of trout season and summer weekends.
As a family, they would also go to the Elks for swimming and basketball, to the high school track to run, and to Trail Blazer games and the Far West Classic. Bob also took the boys to the Olympic track and field trials held in Eugene.
Later Bob had a 1950s vintage U.S. Army truck, a Dodge M-37, which he decorated and drove in the Fourth of July parade for many years.
Bob developed a personal philosophy, which he called "Positive Potential." Bob believed that negative thoughts cause negative emotions, and when people repress problems they can't solve, this depletes one's energy. By deliberately changing one's thoughts, a person could possess greater energy to focus on positive thoughts and outcomes, to seize new opportunities.
With this philosophy he assisted the progress of several young people, with tremendous impact on their lives. In spite of the limitations imposed by Parkinson's disease he was passionate about sharing his ideas.
With the purchase of "The Castle" property in Husum, Wash., Bob completed his retirement from business, but his enterprising spirit continued, with the intention to establish a healing retreat center there and continue his mission to facilitate people in making the spiritual connection with nature and the mastery of their own lives.
With the help of his son Steve and a dedicated team of care-givers, Bob was able to stay at his beloved home, and fulfill that purpose for himself.
Bob was preceded in death by his father, Harold; mother, Katherine; stepfather, John Couch; brother, Bill; and son Gregory.
He is survived by his brother, sister and their spouses, Martha and Wally Couch-Clark of Lake Oswego and David and Mary Couch of Hood River.
Bob is also survived by his sons and their families: Steven and his wife, Sue, Jeff and his wife, Carolyn, Scott and his wife, Eva, of Hood River, and Clark and his wife, Annie, also of Hood River; grandchildren Joe and Molly Bryant, of Rowena, Savannah and Joe Hunt, Katie and Adam Johnson, Abby and Nate Irigoyen, of Idaho Falls, Idaho, Nathan Lapierre of Anchorage, Alaska, Adam Lapierre of Hood River, and Jordan, Justine and Cullen Bryant, also of Hood River.
Bob will also be missed by his extended family, many employees and friends.
The family invites Bob's friends to a celebration of his life and legacy with food drink and music at his home, The Castle on The White Salmon, in Husum, Wash., on Saturday, March 27, starting at 2 p.m.
Directions from Hood River: Cross the Hood River toll bridge; turn left (west) on Highway 14 for 1.5 miles. Turn right (north) on WA 141 for 5.6 miles. Across from the Husum Golf Course, turn left onto Fordyce Road. Follow posted signs to the Castle, at the end of Fordyce Road. Please call Jordan Bryant at 541-490-4123 with any questions or a copy of the directions.
In lieu of flowers, memorial contributions can be made in Bob's name to the Hood River Re-build It Center or to the Michael J. Fox Foundation for Parkinson's Research.