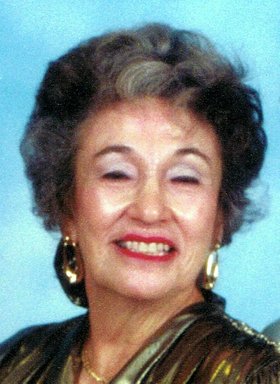 Marjorie Oppenheimer Isaacs
April 3, 1918 - November 9, 2010
Marjorie Oppenheimer Isaacs, 92, a resident of The Dalles, Ore., passed away at home of natural causes on Tuesday, Nov. 9, 2010.
She was born in Cleveland, Ohio, on April 3, 1918; weighing 2.5 pounds, she lived her first months in an incubator.
Marjorie and her husband, Fred Oppenheimer, lived for years in Portland, Ore. She worked for the Oregon Journal, while Fred worked at Channel 6 and Channel 8 and on occasional movie productions.
Marjorie was an avid bridge player and an accomplished cook; having had her own cooking TV show, "What's Cooking with Marge," in Boise, Idaho, in 1963. She also had several advertising and marketing positions with large department stores in the Monterey, Calif., area.
She is survived by her sons, Jay Oppenheimer of Belmont, Calif., and Marty Oppenheimer, of The Dalles, Ore.; two grandchildren, Julie VanDeHey and Mark Oppenheimer; and two great-grandchildren.
Private cremation held at Win-Quatt Crematory in The Dalles with Spencer, Libby and Powell Funeral Home in care of arrangements.
Memorial contributions may be made to the Mid-Columbia Senior Center in The Dalles or a charity of choice.