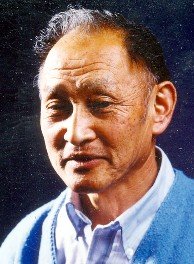 Joe Sumoge
December 23, 1923 - November 15, 2010
Joe Sumoge, of Hood River, Ore., passed away Monday, Nov. 15, 2010, following a brief stay at Hood River Care Center.
He was born Dec. 23, 1923, on Binns Hill, in Hood River County, the sixth of 11 children to Shinjiro and Masa Suzuki Sumoge: Yoshio, Toshio, Chiyo, Fred, Aiko, Joe, Tamio Tom, Akio Bob, Mitsuru, Mary and Rose.
He went to elementary grades at Oak Grove School until grade eight and was a senior in Hood River High School when the war broke out in December 1941. These Japanese American students were sent to internment centers along with their families, and Joe was awarded an honorary diploma 60 years later — a gesture to all Japanese Americans that we truly regret this relocation happened in our democracy.
Joe went from the Hood River railroad depot to camps in dusty Pinedale, Calif., then to Tule Lake, Calif., and on to Heart Mountain, Wyo., when all relocation camps were closing in 1945.
Two of Joe's sisters had relocated to Cleveland, Ohio, and he followed them there and worked in the veterans hospital. He came back to the West Coast and worked in Los Angeles for a time and in Portland, Ore., where he met Gladys, and was married for approximately five years. He operated a restaurant in Portland for a while, where he loved serving coffee that wasn't "watered down."
In 1964 he came back to Hood River, and worked at Nobi's; and after a while got on at Hood River Memorial Hospital. Then he applied to the Hood River County School District and was hired there in various needs: driving buses, maintenance and cafeteria assistance.
Before retiring, he transferred meals prepared at Westside School to Hood River Middle School for the student lunch program.
Survivors include Fred, Tom, Bob, Mits, Mary, Rose and numerous nieces and nephews.
Donations in his memory can be given to Hospice of the Gorge or a charity of your choice.
A service to honor Joe's life is planned for 3 p.m. Saturday, Nov. 20, at Anderson's Tribute Center (Funerals, Receptions, Cremations), 1401 Belmont Ave., Hood River, OR 97031; 541-386-1000. Private graveside rites will follow at Idlewilde Cemetery.
Please visit www.andersonstributecenter.com to leave a note of condolence for family.