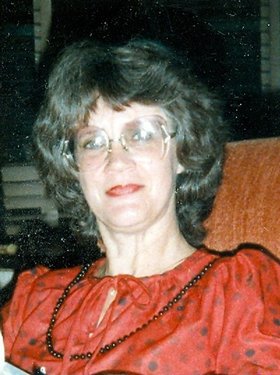 Frances "Frannie" Bethany Lange
August 20, 1941 - April 14, 2011
"Frannie" was born Aug. 20, 1941, in The Dalles, Ore., to Bea and Ben Scott, of Cascade Locks. She was named Frances Bethany in honor of her two grandmothers, Frances Manchester and Bethany Scott. She joined two older sisters, Judy and Jean, and they all grew up in Cascade Locks and graduated from school there.
She attended Pacific University where she acquired the nickname "Scotty," which stuck with her the rest of her life; but her family always called her "Frannie."
At the university she met Maurice Kimball and they were soon making plans to be married. Frannie had two daughters, Rachel and Colette, while Maurice was gaining his diploma. They spent a year in Wisconsin and then headed back to Oregon and settled in Riddle, where Maurice taught high school.
Frannie started a kindergarten in her converted garage and in the summer they ran a charter fishing boat out of Winchester Bay. They separated and Frannie raised her daughters as a single mother.
Frannie found a job at 3J's truck stop where she met a man, Larry Lange, who was owner/operator of a long-haul truck. He always said he had been searching up and down the West Coast for the perfect wife and finally found her in Riddle.
Frannie went on to work for South Umpqua Bank and she and Larry saw each other once or twice a week on his way south or returning. Larry and Frannie were married on a beautiful day, June 23, 1979, in Cascade Locks in her parents' backyard.
Larry had a home in Blaine, Wash., which was perfect for Frannie; out in the country with room for a flower garden, chickens and geese, and a very large yard to mow. She stayed home and mowed the grass, fed the animals and waited for Larry to come home from the latest haul. They went "to town" every Friday night to meet friends for drinks and to dance the night away. They loved dancing together.
When Larry retired from trucking, they sold the house in Blaine and eventually found a house in Cascade Locks with a wonderful view of the Columbia River. It was also in the midst of the "compound" next door to her sister and down the hill from her mother and niece. There was room to plant a large dahlia garden, which she did, and she shared cut flowers and tubers with the town folk.
We never know what is around the corner, do we? Larry wanted to live close to Frannie's family because he was sure he would die first and he wanted her to have family nearby. But we don't get to choose. Frannie developed brain cancer in 2009, and because of surgery and chemotherapy was able to function well for a while. Her daughters came to help and the dahlias were planted and dug and life went on for a year and a half. We are thankful for that.
Frannie was the good wife, the good mother, the good daughter, the good sister; and we miss her.
Survivors include her husband, Larry Lange; two daughters, Rachel Foster (and fiancé John Beer) of Rock Springs, Wyo., and Colette Kimball (and partner Diana Avery), of Cottage Grove, Ore.; one granddaughter, Jessica Proffitt (and husband Norm), of Rock Springs, Wyo.; both her sisters, Jean McLean (and husband John), of Cascade Locks, and Judy Lillegard (and husband Dan), of Stevenson, Wash.; plus numerous nieces, nephews, cousins and friends.
A celebration of life will be held at the Cascade Locks Community Church at 2 p.m. Friday, April 22. In lieu of flowers, the family requests that memorial gifts be directed to the Cascade Locks Memorial Scholarship Fund, P.O. Box 744, Cascade Locks, OR 97014.
Arrangements are under the direction of Anderson's Tribute Center (Funerals, Receptions, Cremations), 1401 Belmont Ave., Hood River, OR 97031; 541-386-1000. Please visit www.andersonstributecenter.com to leave a note of condolence for family.