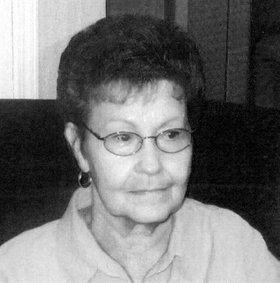 Mildred Ruth Williams
September 9, 1931 - April 18, 2011
Mildred Ruth Williams, 79, a longtime Hood River resident, died April 18, 2011, at Avamere Retirement Center in Salem, Ore. Mildred was born Sept. 9, 1931, in Haskell, Texas, to Emil and Faye (Fultz) Decker.
On Dec. 16, 1946, she and David were married in Lovington, N.M. In 1955 she moved to the Hood River Valley, Ore. She resided on Frankton Road in Hood River in the house built by her husband in 1978 until moving to Salem in 2005. She was employed by Duckwall Pooley from 1965 until retirement in 1989.
Her husband, David, and son, Lloyd, preceded her in death.
She is survived by daughters Debbie Garver, of Salem, and Peggy Lawrence, of Hillsboro, Ore.; four grandchildren: Allen Williams, Charissa Williams, Catrina Williams and Kristen Lawrence; and four great-grandchildren: Madilynn Reagan, Caitlyn and Colton Horn and Annabelle Herrington; and her brothers and sisters: Thomas, Emil, Calvin and Emagene.
A private graveside service will be held April 29 at Idlewilde Cemetery in Hood River. Arrangements are entrusted to Keizer Funeral Chapel. Online condolences may be made to www.keizerchapel.com. Memorials may be made to Willamette Valley Hospice or Hospice of the Gorge.