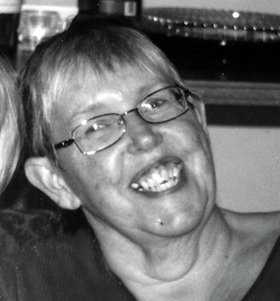 Diana Kay Strong
December 19, 1950 - December 3, 2011
Diana Kay Strong, of Eugene, Ore., died of a heart attack Dec. 3, 2011, in Eugene. She was born Dec. 19, 1950, in Wichita, Kansas, to Norris and Christine (Holland) Strong.
Diana had a master's degree in library science from Portland State University. She worked as a librarian for Cascade Locks School in Cascade Locks, Ore., for 25 years.
She married Jerry Parks in 1970 and he died in 1979. She lived with her domestic partner, Matthew Smith, for 20 years.
Survivors include nieces Kristina Strong and Lydia Strong, both of Portland, Ore., and Emmaline Heiken, of Eugene, Ore.; nephew Blake Strong, of Portland, Ore.; sister Marilyn Heiken, of Eugene, Ore.; and brother Dale Strong, of Portland, Ore.
She was preceded in death by her husband, Jerry Parks.
Remembrances may be made to the Eugene Public Library.
No services are planned.
Arrangements are under the direction of Musgrove Family Mortuary, 1152 Olive St., Eugene, OR 97401; 541-686-2818.