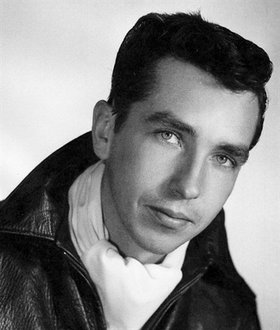 Charles Robert Marchbank
October 22, 1929 - November 6, 2011
Charles Robert Marchbank, 82, passed away peacefully at his home in Capitola, Calif., Sunday, Nov. 6, 2011, after a long battle with heart disease. Chuck was born in Hood River, Ore., Oct. 22, 1929, the son of Charles and Frances Marchbank.
He graduated from Hood River High School and then attended Eastern Oregon Normal College in La Grande. In 1948 he enlisted in the U.S. Air Force, where he served for four years specializing in photo reconnaissance.
During this time, the handsome service man met his wife, Carol Coldani, at her family's restaurant, The Rodeo Inn (located at Highway 5 and 12). Charles and Carol recently celebrated their 59th wedding anniversary.
Growing up in small-town Hood River, Ore., was always special to Chuck. He often reflected back on the good times and work he did as a youth. As a young man in Hood River Charles was an active member of the American Legion, the Hood River Volunteer Fire Department and the Elks Club.
Chuck's career included owning and operating Marchbank's Cigar Store in Hood River, executive management positions with Super S Safeway and, until his retirement to Capitola, he and his wife were franchise owners of several successful Hickory Farm stores.
Charles was also a founding member of the Jimmy Wrieden Good Time Club. He enjoyed traveling, cruising, RV-ing and spending time with his children and grandchildren.
Chuck is survived by his wife, Carol, and children Cherie Rose and Kelly, and daughter-in-law Colleen; his grandchildren: Carleen and her husband, Ryan Clarke, Colleen Olmstead, Brian Rose, Robert Rose, and Alexandra and Andrew Marchbank; great-granddaughter Caleigh Clarke; sisters-in-law Mickey McCary, Maria Winnburg and Barbara Coldani; brother-in-law Ted Kasperek; and best buddies Albert Johnsen and Jimmie Wrieden.
There will be a celebration of his life on Saturday, Nov. 19, at 11 a.m. at the Herb Sweatt residence, 19701 Hicks Road, Los Gatos, Calif.
Memories can be shared with http://charles-marchbank.forevermissed.com/.
In lieu of flowers the family asks remembrance be made to Hospice of Santa Cruz County, 940 Disc Drive, Scotts Valley, CA 95066.