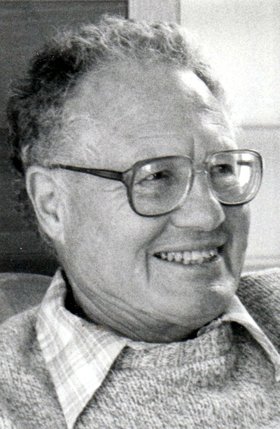 Don Willner
Trout Lake, Wash.
May 22, 1926 - March 27, 2012
Former Oregon State Senator Don Willner died peacefully Tuesday, March 27, 2012, in his Trout Lake, Wash., home, surrounded by family members. Willner, noted for his work on environmental, labor and civil rights issues, was 85.
The Harvard-educated attorney had been active in politics since his student days, when he served as the first national chairman of Students for Democratic Action. In 1952, as a young lawyer, he was honored together with luminaries such as Ralph Bunche and Walter Reuther as one of five recipients of the American Veterans Committee Bill of Rights Award.
Don was born in New York City on May 22, 1926, and graduated from Harvard Law School in 1951. During World War II he joined the Maritime Service and went on to serve in the U.S. Army. He briefly practiced law in Washington, D.C., but was drawn to the West Coast, moved to Portland in 1952, and established his own law firm.
His law practice, which included extensive pro bono work, focused on labor, civil rights and environmental issues. For 40 years he served as attorney for the Oregon State Grange. He was a lawyer for many Northwest labor unions and was awarded the Pacific Northwest Labor History Association's "Person of the Year" award in 2010.
He also argued before the U.S. Supreme Court on behalf of sports fishermen and was a member of the 1984 legal team that won the coram nobis reversal for Japanese Americans convicted of resisting internment in World War II.
He was elected to the Oregon State Legislature as a representative from Portland in 1957 and served as state senator for 10 years, beginning in 1963. He ran for U.S. Senate but was defeated by incumbent Senator Wayne Morse.
Don also made two unsuccessful bids for Oregon Attorney General. In the 1970s he was national president of the Consumer Federation of America.
During his time as state representative and senator, he was a leader in drafting and promoting landmark environmental laws - the Oregon Scenic Waterways initiative of 1970 and the Oregon Bottle Bill of 1971. He also worked on some of the first civil rights laws in Oregon and was chairman of the Oregon Legislature Interim Committee on Migratory Labor.
The committee wrote groundbreaking legislation to improve conditions for migrant workers. He fought for their right to form a union; he worked with labor leader Cesar Chavez, founder of the United Farm Workers; and he served as the lawyer for Colegio Cesar Chavez in Mt. Angel, one of the first colleges established to serve Latino students.
Don was an avid tennis player, a skill he learned in New York's Central Park as a teenager. He was ranked first on the Harvard tennis team and competed as a nationally ranked player in men's singles and doubles into his 80s. Willner carried his tennis racket and balls wherever he traveled, looking for pick-up games with newfound partners. He was the first Jewish ball boy for the U.S. Tennis Open.
He rooted for his hometown baseball teams, the Yankees and Mets, as well as for the Negro League. In 1956 he joined the Mazamas, qualifying by his ascent of Mount Hood. He went on to climb several other Cascade peaks and enjoyed hiking and biking all his life.
Until recently he rode in the 50-mile Glenwood-Trout Lake bike tour, patiently grinding up the hill at his own pace. He was also a river rafter. As part of his run for the U.S. Senate, he rafted the length of the Willamette, campaigning along the way.
His love of hiking and traveling took him to Nepal, Patagonia, Mount Kilimanjaro, Bhutan, China, the British Isles, Iceland, Indonesia and beyond.
Don belonged to Congregation Neveh Shalom in Portland and was president of the Portland-based Institute for Judaic Studies.
He is survived by his wife, Marjorie Burns; four daughters, three stepsons and a stepdaughter, nine grandchildren and his first wife, Patience Willner.
A burial service will take place at 10 a.m. Saturday, April 7, at Trout Lake Cemetery, followed by a memorial service at Trout Lake Presbyterian Church at 11 a.m. A second memorial service will be held at Congregation Neveh Shalom, Stampfer Chapel, 2900 S.W. Peaceful Lane, Portland, at 1 p.m. on April 22.
In lieu of flowers the family asks for donations to one of the following:
The Trout Lake Community Foundation, P.O. Box 322, Trout Lake, WA 98650; http://community.gorge.net/tlcfoundation/tlcf.htm
Institute for Judaic Studies, 2900 S.W. Peaceful Lane, Portland, OR 97239; www.judaicstudies.org
Jewish Voice for Peace, www.jewishvoiceforpeace.org.
Arrangements are under the direction of Gardner Funeral Home, 1270 N. Main, White Salmon, Wash.; 509-493-1323.

Services for Don Willner
April 7, 2012

Graveside service: 10:10 a.m.
Trout Lake Cemetery
Memorial service: 11 a.m.
Trout Lake Presbyterian Church

April 22, 2012

Memorial service: 1 p.m.
Congregation Neveh Shalom, Stampfer Chapel, 2900 S.W. Peaceful Lane, Portland, Ore.