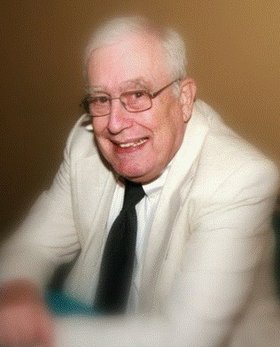 Henry "Hank" McLachlin Emery
November 12, 1940 - July 24, 2012
Henry "Hank" McLachlin Emery, 71, of Hasbrouck Heights, N.J., died peacefully July 24, 2012, after a long battle with emphysema and chronic obstructive pulmonary disease.
Hank was born Nov. 12, 1940, to the late William M. Emery and the late Margaret H. Emery. His brother, John, of Chicago, Ill., predeceased him in March of this year.
After growing up in Illinois, Hank ventured out to Brightwood, Ore., and White Salmon, Wash., where he lived the majority of his years, truly in his element. He moved to Hasbrouck Heights, N.J., in 2008 to be closer to his daughter Chelsea and her family.
Hank was an astute businessman during his time in the Northwest. He also served proudly as a volunteer fireman in Brightwood and as a firefighter for the Gresham Fire Department, which he considered one of his most defining experiences.
Hank was also proud of the many years of service he presented through Alcoholics Anonymous as he selflessly provided sponsorship and counsel for those in need.
A man of many hobbies, Hank loved his sports-cars, stunt kite flying, growing roses, model railroading, ham radio, sailing, cooking, banjo playing, and in his later years, baking, drumming and playing the psaltery.
He is survived by his daughter, Chelsea, her husband Stephen, and granddaughters Annabelle and Lilah, all of Hasbrouck Heights, N.J.; and his cousin, Susan H. Wilson, and her husband, Phillip, of Putney, Vt.
Remembrances may be made to Portland, Ore.-based Mercy Corps (mercycorps.org).
Thank you to Dr. Srikant Kondapaneni and Dr. David Porter, both of New Jersey, for their kindness and care.
A private service shall be held at a later date.