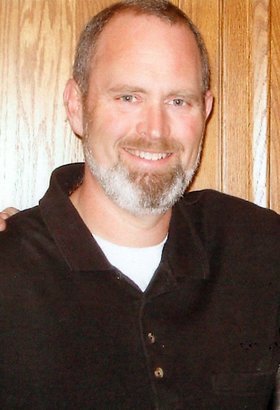 Brian Scott Spurr
April 19, 1960 - November 30, 2012
Brian Scott Spurr passed away at his home in Parkdale, Ore., on Nov. 30, 2012, at the age of 52. He was born April 19, 1960, in Burnaby, British Columbia, Canada, to Anne (Pecuch) and Stewart Aubrey Spurr.
He went to college in British Columbia and earned an honors bachelor's degree in science. He then proceeded to attend a Christian College in Portland, Ore., and studied music theory and choir performance.
Brian taught at a private Hood River Christian school and also worked with Federal Express. Not only was he a teacher in a professional setting, but he was also a teacher in his day-to-day life. He loved to teach his children various car maintenance skills, strategic moves in chess, and music theory on the piano and guitar, as well as valuable life lessons.
He also enjoyed various outdoor activities such as camping, running, biking and hiking, and some sports. He especially loved the sunshine, and could have been found sun tanning during nearly every month of the year.
Brian was surrounded by family, friends and much love and support during his lifetime and will continue on through the lessons he taught to family and friends.
He is survived by his wife, Jennifer, of Sarasota, Fla.; children Stewart, Kevin, Katelyn and Daniel, all of The Dalles, Ore., and Anna, of Sarasota; stepdaughter Jessica Richie, of Sarasota; mother Anne Spurr, brother Barry and sister Judy, all of Surrey, British Columbia.
He was preceded in death by his father, Stewart Aubrey Spurr.
A graveside service will be held at Upper Valley Cemetery in Parkdale on Saturday, Dec. 8, at 11 a.m. Brian requested memorial contributions in his name be made to Heart of Hospice, 205 Wasco Loop #202, Hood River, OR 97031. Gardner Funeral Home (1270 N. Main, White Salmon, WA 98672; 509-493-1323) is handling arrangements.