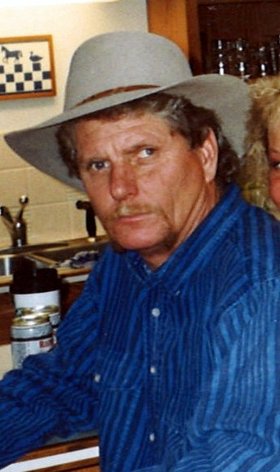 Gregory Douglas Hart
April 15, 1950 - June 18, 2012
Gregory Douglas Hart, 62, of Hood River, Ore., died Monday, June 18, 2012, of bladder cancer at the Hood River Care Center with his family at his side.
Greg was born April 15, 1950, in Richland, Wash., to Bobby E. and Joyce (Nordman) Hart. He was raised in Yakima and graduated from Eisenhower High School in 1969. Greg married Cindy Noble in 1977 and they had a son, Adam. They later divorced.
Greg worked in Bingen, Wash., and White Salmon, Wash., working for Columbia Asphalt. He moved to Libby, Mont., to work for Kootenai Paving LLC and Cheyenne, Wyo., for STC Construction Co. as plant manager.
Greg moved to Hood River and lived there for 35 years. The last few years he worked as a maintenance mechanic for Joey Sheirbon on the family farm. He retired six months ago due to illness.
Greg enjoyed all outdoor activities from the time he was a child all through his adult years. He loved his family and many friends. He enjoyed riding his Harley, camping and anything outdoors.
He was a member of the Hood River Eagles Lodge. He will be deeply missed by all who knew and loved him.
Survivors include his mother, Joyce Hart, of Yakima; two sisters, Sharon (David) Clyde of Cannon Beach, Ore., and Cindy (Steve) Pratt, of Yakima; five nieces and nephews and three great-nieces and nephews.
He was preceded in death by his father, son Adam Hart, grandparents and a niece, Kimberly Pratt.
Graveside services will be held Saturday, June 23, at 11 a.m. at Terrace Heights Memorial Park in Yakima. Those planning to attend should meet at the cemetery.
Memorials may be made to Providence Hospice of Hood River, in care of Brookside Funeral Home & Crematory, P.O. Box 9907, Yakima, WA 98909, which is entrusted with the arrangements.