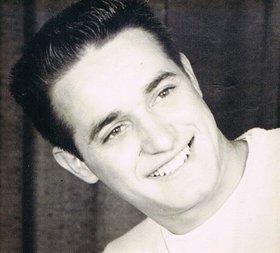 Clarence "Don" DePriest
Arlington, OR
January 20, 1936 - February 25, 2012
Our beloved father, Donald Clarence "Don" DePriest, was peacefully called home Saturday, Feb. 25, 2012. He was at home in Arlington, Ore., with his family at his side.
Born Jan. 20, 1936, in Springfield, Ohio, Don spent most of his youth and formative years in the Springfield area attending high school there. Don worked at Bailey Manufacturing and served a six-year tenure in the Army Reserves, at the conclusion of which was discharged honorably with the rank of sergeant.
In 1960 Don relocated his young family to Eugene, Ore., where he embarked on a long and successful career in the pulp, paper and wood products industry which began at Georgia-Pacific Corporation. In 1967 he accepted an apprentice service technician position at CE Bauer (then Bauer Bros.) in Portland, Ore.
Don worked at CE Bauer until his official retirement in 1995 when he opted to complete his career as a private consultant to North West region paper mills.
Along his professional journey, Don rose through the corporate ranks serving as service representative, sales engineer and Northwest region director of project management, and concluded his 30-year tenure with CE Bauer as West Coast sales manager.
Don was well-traveled during his career, working on and managing hundreds of mill start-ups around the globe, including but certainly not limited to British Columbia, Quebec, Ireland, the Italian Isle of Sardinia, England, Columbia, Sweden, South Africa and, of course, many in the United States.
The granite tenaciousness and charisma which marshaled Don's career also held sway over his personal interests. Don had a deep passion for his adopted Northwest homeland, immersing himself in outdoor endeavors such as big game hunting, cold and warm water fishing and study of Oregon landscapes. He was also a lover of American history; particularly the wars which shaped our country.
Don was a lifelong baseball fanatic. If there were ever a more devoted fan of the Cincinnati Reds that person is unknown to the author.
Don leaves behind good friend Mildred DePriest, of Portland; children Yvonne Brown (Mike), of Sweet, Idaho, Derek DePriest (Kim), of Colville, Wash., Craig DePriest (Sabine), of Pagosa Springs, Colo., Shane DePriest (Allison), of Portland, and Steve DePriest (Norma), of Hood River; siblings Lucille Newman, of Florida, Paul DePriest, of New Carlisle, Ohio, Joan Scott, of Melbourne, Fla., and Diane Morris, of Jackson, Ohio; 12 grandchildren and nine great-grandchildren.
The DePriest family extends its collective heartfelt thanks to his wonderful friends in Arlington, for loving and caring for him to the end.
A Celebration of Life service will be held Thursday, March 1, at the Arlington United Methodist Church located at 150 E. Hemlock in Arlington.
The family of Don DePriest suggests contributions to the following institutions: Mesothelioma Research Foundation of America (www.mesorfa.org) or the American Lung Association (www.lung.org). Arrangements are under the direction of Spencer, Libby and Powell Funeral Home, 1100 Kelly Ave., The Dalles, Ore.; 541-296-3234.