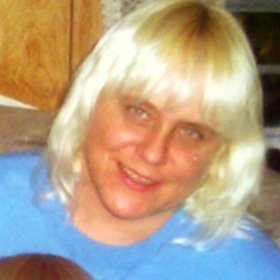 Deborah Rae Crown
August 19, 1965 - March 17, 2012
Deborah Rae Crown was born Aug. 19, 1965, to Loyd and Lois Carol Crown in Hood River, Ore. Debbie passed away March 17, 2012, at Oregon Health & Science University.
Debbie was a free spirit; she enjoyed gardening with her mother, fishing with her father, loved painting, and spending time with her family, especially her great nephews and niece. She was also a champion swimmer.
Deb is survived by her father, Loyd Crown; her sister, Kim Juhnke; her niece, Cassi Lamas; and the joys of her life, her great-nephews Jonathan and Joshua and her great-niece, Izabella Lamas.
She was preceded in death by her mother, Lois Carol Crown.
A funeral will be held March 31, at 11 a.m. at the American Legion in Hood River, Ore. Memorial contributions may be made to Cassi Lamas.