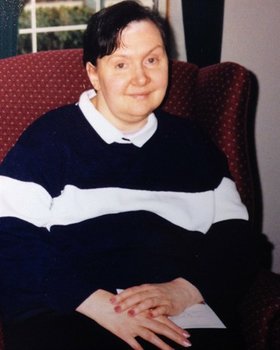 Barbara Lance Ulmen
May 23, 1947 - April 17, 2012
Barbara Lance Ulmen passed away of kidney failure on April 17, 2012, at Mountain View Residential Care Facility in Gresham, Ore.
She was born in Eugene, Ore., on May 23, 1947, the first child of Eleanor and Richard Lance. The family moved to Hood River in 1951, where her parents owned and managed Paris Fair Department Store.
Barbara graduated from Hood River High School and continued her education at the University of Utah. She grew up loving reading, singing and ballet.
In August 1971, she married Wayne Ulmen of Pendleton, Ore.
She is survived by four beautiful daughters: D.G., of Lyme, N.H., Loribeth Jarrell, of St. Louis, Mo., Molly Ulmen, of Walla Walla, Wash., and Alison Gehring of Salem, Oregon; brothers Rick Lance, of Longview, Wash., and Jeffrey Lance, of Portland, Ore.; eight grandchildren and numerous nieces and nephews.
Because of her illness, Barbara spent many years of her adult life in hospitals, nursing homes and adult care facilities. She was passionate in her faith and blessed with many loving and caring friends.
She spent her days caring for others always concerned for their well-being. Her caregivers loved Barbara and knew of her love and concern for those around her and her strong commitment to God.
Our family is grateful for all the cards and words of concern. We will be celebrating Barbara's life as a family with a private gathering. Barbara will be deeply missed.
Arrangements are being taken care of by Little Chapel of the Chimes, Portland, Ore.