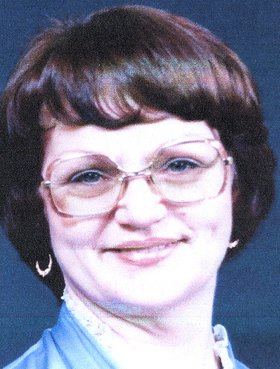 Jeanette Eileen Henkins
August 21, 1938 - July 21, 2012
Jeanette Eileen Hughes Henkins peacefully passed away at home in Juneau, Alaska, on July 21, 2012, with her husband and brother-in-law near. Jeanette was born in Heppner, Ore., to Josie Louene Peck and Henry Peck on Aug. 21, 1938. Jeanette married Lester L. Henkins in Mike's Place Restaurant in Douglas, Alaska, on Oct. 24, 1982.
Jeanette was the sixth of 10 children and is survived by her husband of 29 years, Lester (Spike) Henkins; her son, Gregg Hughes, of Hood River; grandson Jason and great-grandson Josh of Vancouver, Wash., grandson Josh of Pendleton, and six brothers and sisters: Dorothy Tucker, of Salem, Ronald Peck, of The Dalles, Lyle Peck (Virginia), of Heppner, Burton Peck (Tammy), of Heppner, Martha (Marti) Bernardez (Joe), of Douglas, Alaska, and Raymond Peck (Debbie), of Lexington, Ore.
She is also survived by two uncles, Don Peck and Bud Peck (Joan), of Pendleton, and brother-in-law Dale Henkins (Jerri), of Douglas; and numerous nieces and nephews.
Jeannette graduated from Wy'east High School in 1956. She enjoyed gardening, sewing and being a seamstress; she worked for the State of Alaska and retired in 2003.
In accordance with Jeanette's wishes, no services were held.