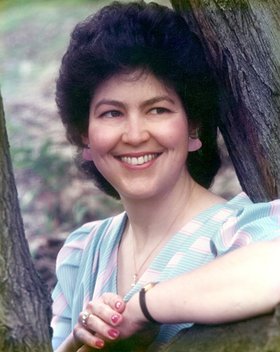 Marsa Ann Routson
April 13, 1948 - April 19, 2013
On April 19, 2013, Marsa Ann Routson passed away at the Hood River Care Center in Hood River, Ore. Marsa was born on April 13, 1948, to Eugene and Marjorie Routson at Hood River Memorial Hospital. She was raised on her family's farm in Parkdale. Marsa was the oldest sibling of Marvin Routson and Martha Goe.
Marsa attended Parkdale Primary, grades 1-4; Parkdale Elementary, grades 5-8; then Wy'east High School, graduating in 1966. Marsa was a cheerleader from seventh grade through her junior year in high school. Her senior year she was student body secretary.
Following high school, Marsa was a student at the University of Oregon. Marv says: She was a "Duck"! The following year she entered into the Oregon Health and Science University School of Radiology. Marsa was there for two years, graduating as an X-ray technician.
In following years, she furthered her education with schooling in nuclear medicine, CAT scans and ultrasound technology. Marsa worked in several hospitals and clinics in Oregon, as well as one in Washington, D.C.
Marsa's interests were many. In her youth, she was in Job's Daughters, chosen as queen in 1963. She loved camping, starting with family camp trips to Lost Lake. In high school, she enjoyed skiing; first at Cooper Spur ski area, then other resorts.
Marsa enjoyed decorating and gardening, these coming to fruition when she opened Marsa's Flowers in Parkdale. She loved to travel; one of her first big trips was to the World's Fair in Seattle, Wash. Hawaii and Thailand were two of her favorite places to go. She went scuba diving in Venezuela and sailed in parts of the Pacific Ocean and the San Juan Islands.
In recent years, Marsa was on staff at the Columbia Gorge Pregnancy Resource Center. She offered her services as an ultrasound technician and counselor, answered phones and helped decorate for events.
In 2012, Marsa was diagnosed with ALS. She faced this last challenge of her life the same way she faced so many of the harder things of life: by educating herself and figuring out how she was going to handle this. To her last days, Marsa was able to make her wishes known.
Marsa faced each new situation with a tenacity that most of us would not have had; her last days were a gift to her family as she shielded us from most of the hard decisions and accepted the choices in front of her. She passed on with acceptance and peace.
Marsa is survived by many family members: mother, Margie Routson; brother, Marvin Routson and Lee Ann, sister, Martha Goe; nephews and nieces Thad and Becky Routson, Megan and Gaven Marble, Seth and Molly Routson, Trista and Ryan Beam, Dustin and Tara Goe, Don Goe and Jennifer Sutton; and 10 great-nephews and -nieces.
The family is very grateful for the care and friendships of those at Providence Home Health and Hospice. Thank you for the care that was given to Marsa at Hood River Care Center; a very special thank-you goes to close friend and sister in Christ, Ronni Simmons. Ronni, you are amazing.
Marsa's service will be held on April 27 at 2 p.m. at Parkdale Community Church. Marsa's wishes were that people wear bright colors and enjoy the party; we are having pizza, salad, popcorn and chocolate peanut butter pie — Marsa's favorites, and also her request.
Memorials are encouraged to be made in memory of Marsa to one of the following: Columbia Gorge Pregnancy Resource Center, Parkdale Community Church or your choice of the local hospices in our area.
Arrangements are under the direction of Anderson's Tribute Center (Funerals, Receptions, Cremations), 1401 Belmont Ave., Hood River, OR 97031; 541-386-1000. Please visit www.andersonstributecenter.com to leave a note of condolence for family.

Condolences are being received online.