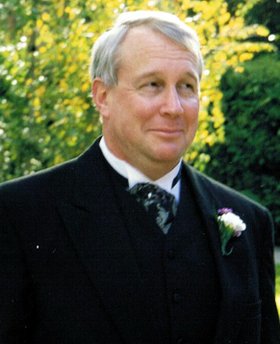 Robert "Bob" Michael Wilson
August 15, 1947 - April 11, 2013
Robert (Bob) Michael Wilson, 65, passed away Thursday, April 11, 2013, at Providence Hood River Memorial Hospital in Hood River, Ore. Bob was born Aug. 15, 1947, in Chicago, Ill., to Alfred W. and Edna A. (Huffman) Wilson.
The National College of Natural Medicine will be honoring his work at the college, on Friday, April 26, at 12:30 p.m., at 49 S.W. Porter St., Portland, OR 97201, in the Great Hall, room 310 of the Academic Building. There will be a memorial service at Shepherd of the Valley Bible Church, 1631 8th St., Hood River, OR 97031, at 3 p.m. on Sunday, April 28.
When he was 6 years old, Bob moved with his family from Chicago to Duluth, Minn. He graduated from Duluth East High School in 1965 and from the University of Minnesota, Duluth, in 1969 with a Bachelor of Science in biology. He obtained a Master of Science in limnology from Michigan Tech University in Houghton, Mich., in 1971.
While in high school and college, Bob lettered in the 100-meter freestyle as a varsity swimmer.
After graduating from Michigan Tech, Bob worked for the University of Minnesota, Duluth, in federally funded freshwater environmental research.
He also achieved the highest certification as an emergency medical technician and participated in rescue attempts of people trapped under winter ice or recovering bodies from Lake Superior or other lakes. He was credited with saving the life of a smelt fisherman who was swept out into Lake Superior.
After three years with the university, Bob became a certified deep sea diver, which he used in his aquatic research, and later in Louisiana as an underwater welder on oil rigs. He almost lost his life twice; once when his diving companion panicked when running out of oxygen underwater and once when he was pinned beneath the oil rig because of the trough of an ocean swell.
He taught biology, anatomy and physiology at colleges in Louisiana and southeast Texas.
Bob loved teaching, and was able to find several good teaching opportunities. He also loved outdoor activities: guns, target shooting and woodworking. He was an avid fisherman, canoeist, hiker and camper.
In 1991, Bob married Denise Renee Rosenow. He and Renee graduated with a Doctor of Naturopathy from the National College of Natural Medicine. After graduation, Bob and Renee moved to Hood River, Ore., where they practiced naturopathic medicine together until 1995, when Bob took a position as a professor at NCNM. Renee carried on their practice in Hood River.
He taught minor surgery and emergency medicine. He was a supervising physician at the Portland Naturopathic Clinic, the teaching clinic of NCNM. Bob served as hazard control officer at PNC for several years and has written questions for the national licensing test for naturopathic physicians for most of his career at NCNM.
Bob remained at NCNM until the time of his death. He lived a varied and interesting life and was not afraid to tackle problems and new situations.
Bob is survived, and will be dearly missed, by his wife, Renee; mother, Edna Wilson; brothers John R. and Donald A. Wilson; sister Patricia McGarvin; and many nephews and nieces.
He was preceded in death by his father, Alfred W. Wilson, and all grandparents.
Memorials are encouraged to be made in Bob's name to the National College of Natural Medicine, 49 S.W. Porter St., Portland, OR 97201, or the Shepherd of the Valley Bible Church, 1936 12th St., Hood River, OR 97031. Renee requests that gifts be made to those organizations in lieu of flowers or gifts for her.
Arrangements are under the direction of Anderson's Tribute Center (Funerals, Receptions, Cremations), 1401 Belmont Ave., Hood River, OR 97031; 541-386-1000. Please visit www.andersonstributecenter.com to leave a note of condolence for family.

Condolences are being received online.