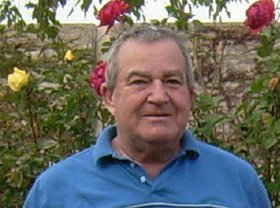 Joseph Gerald Brandl
May 25, 1942 - July 31, 2013
Joseph Gerald Brandl passed away July 31, 2013, in Sacramento, Calif., of pneumonia and metastatic squamous cell cancer. He was born May 25, 1942, in Evanston, Ill., to Jack and Violet Brandl.
Joseph continued his education in Illinois. He met and married Jo Ann Susan Platz in 1961. They had four children.
In 1971, Joseph and his family moved to Cascade Locks, Ore., where they owned and operated a restaurant and later a gas station. Joseph then settled into the transportation industry. He decided to move to California and retired in West Sacramento.
Joseph enjoyed the many visits to Oregon to visit family and enjoyed going to the beach to go crabbing. He also had a passion for gardening and cooking. He will be greatly missed by many family members and friends.
Survivors include daughter Patricia (Jack) Maxey, of Gresham, Ore., sons Joseph Brandl, of Canby, Ore., and Ken Brandl, of Vancouver, Wash.; sister Mary Jane Selzer, of Gresham, Ore., brothers Paul Brandl, of Sacramento, and John Brandl, of Northbrook, Ill.; and two grandchildren, David and Charity Maxey, both of Gresham.
Joseph is preceded by death by his wife of 48 years, Jo Ann, and a daughter, Judy.
Graveside services are pending; they will be held in Cascade Locks Cemetery.