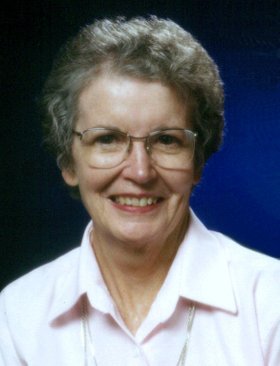 Janet Ellen Bennett
January 1, 1933 - August 8, 2013
Janet Bennett died peacefully in her sleep at the Providence Brookside Manor in Hood River, Ore., on Aug. 8, 2013, at the age of 80. She was born Janet Ellen Howe in Hood River to Charlie and Helen Howe on Jan. 1, 1933. Her parents owned Howe Electric on Oak Street and Charlie was a past mayor of Hood River.
Janet graduated from Hood River High School in 1950 and attended Cottey College, a women's school in Missouri. She completed a degree in home economics at Oregon State University, and taught home economics in McMinnville before marrying John Bennett in 1956 at St. Mark's Episcopal Church. John and Janet owned an orchard on the west side of the valley for 25 years and had a son, Tom, and a daughter, Mary Ellen.
Janet was an active, life-long member of St. Mark's Episcopal Church. She was baptized, confirmed and married at St Mark's, sang in the choir, taught Sunday school and served many terms as treasurer on the vestry.
She was a talented seamstress who worked at 12th Street Fabrics for many years and later at the Glass Slipper Bridal Shop in downtown Hood River. She paid great attention to detail and was recognized for producing beautiful, high-quality garments.
She was also a talented musician. She began playing the bass violin as a young girl. She was a founding member of the Hood River Orchestra when it began in 1950, and continued playing with the orchestra until she "retired" in 2007.
She was a longtime member of PEO, a philanthropic organization dedicated to providing excellence in education and celebrating the advancement of women. PEO has a strong Hood River chapter, of which her mother, Helen Howe, was past president.
Janet is survived by her son, Tom Bennett, of Seattle, Wash., her daughter, Mary Ellen Bennett, and son-in-law, Keith Nelson, of Eugene, Ore., and her sister-in-law, Carol Howe, of Hood River.
She is preceded in death by her husband, John Bennett, and her brother, Tom Howe.
A memorial service will be held at St. Mark's Episcopal Church on Sunday, Sept. 1, at 2 p.m.
Memorial contributions may be made to: St. Mark's Episcopal Church, 400 11th St., Hood River, OR 97031.