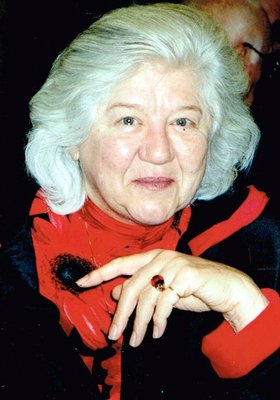 Lynndall "Lynn" Alice Bruce
November 6, 1936 - August 19, 2013
Lynndall Alice "Lynn" Bruce, 76, a resident of Mosier, Ore., died at her home on Monday, Aug. 19, 2013. Lynn was born Nov. 6, 1936, in Barrhead, Alberta, Canada, the second of three children to Leon and Margaret (Axtell) Beck. She was raised and educated in Alberta, Oregon and Missouri, graduating from Mt. Vernon High School in Stotts City, Mo.
On May 2, 1958, she and Richard Houston Bruce were married in Garden Grove, Calif. Lynn owned and operated the Mosier Creek Adult Foster Home. She attended the Calvary Chapel in Mosier and was a member of the Hood River Art Club. Lynn enjoyed painting, teaching Bible study and wildlife rehabilitation.
Lynn is survived by her son, Richard Bruce, of Spokane, Wash.; her daughter, Kelly Beaty, of Elmira, Ore.; her brother, Walt Beck, and her sister, Eileen Williams. She is also survived by her five grandchildren: Steven, Calvin and Ron Bruce, and Rachel and Nicholas Beaty.
Services will be held Friday, Aug. 30, at 11 a.m. at Spencer, Libby and Powell Funeral Home, 1100 Kelly Ave., The Dalles, OR 97058.
Private interment will be at Pine Grove Butte Cemetery in Hood River.