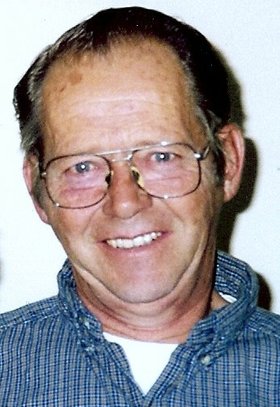 David "Dave" Joseph Hurliman
September 25, 1938 - December 9, 2013
David Joseph Hurliman, resident of both Parkdale and Cloverdale, Ore., passed away peacefully surrounded by family on Dec. 9, 2013. David was born to Anton and Bertha (Haedinger) Hurliman Sept. 25, 1938, in Tillamook, Ore.
David is survived by his wife, Susan, and their four children: Dave Hurliman and his wife, Vickie, of Alberton, Mont., Jennie Meyers, of The Dalles, Ore., Kim Falconer and her husband, Troy, of Corbett, Ore., and Joseph Hurliman and his wife, Katherine, of Portland, Ore.; 10 grandchildren and six great-grandchildren, and four brothers and three sisters.
Dave grew up in the Nestucca Valley. He took pride in his Swiss heritage. His family has a long history of dairy farming.
After high school, David served his country in the United States Air Force as a jet engine mechanic.
In 1971, Dave and Susan moved to Parkdale, Ore., to become orchardists. Along with raising fruit and a family, Dave also worked full time as a mechanic for Hood River County. Upon retirement, Dave split his time between Cloverdale and Parkdale.
St. Joseph Catholic Church is where Dave was baptized, received his First Communion, was formed in his faith, served as an altar boy and was married. He came home to St Joseph to go to his final resting place. St Joseph is where his grandparents, parents, brothers, and sisters grew as well as many aunts, uncles and cousins. Some stained glass windows bear the name Hurliman as a testament of the family foundation and roots in this parish.
Dave enjoyed participating in the Elks club. He was a sportsman, taking great joy in being in the outdoors with his loved ones hunting and fishing. He also liked craftsmanship, often inventing a contraption, rather than purchasing something that didn't completely accomplish the task.
He enjoyed farming, taking pride in growing the highest quality fruit that he could. When not in the woods or at the river, Dave was often found on the tractor doing "one more thing."
Dave's sense of humor was legendary. The only thing he enjoyed more than a good joke was a funny story about his friends and family.
A memorial service will be held at 11 a.m. Saturday, Dec. 14, at St Joseph's Catholic Church, 34560 Parkway Drive, Cloverdale, OR 97112. In lieu of flowers, the family suggests memorials be made in David's name to a local chapter of hospice.