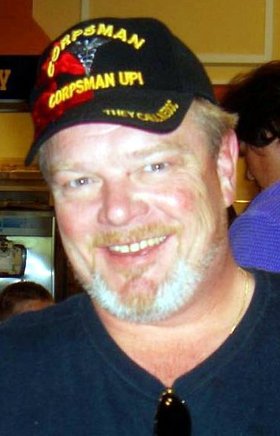 Alan "Al" D. Cady
December 4, 1961 - February 13, 2013
Alan D. (Al) Cady, 51, a director of cardio/pulmonary and sleep study labs at Providence Hood River Medical Center in Hood River, Ore., returned to Great Falls, Mont., to care for his ailing parents, then on returning to Oregon for a short business trip, died of respiratory failure Feb. 13, 2013, at the Adventist Hospital in Portland, Ore.
Cremation has taken place; Smart Crematory of Beaverton, Ore., is handling the arrangements.
A memorial service will be held in Great Falls at a later date; watch the GF Tribune for details. His ashes will be buried in Mount Olivet Cemetery at his grandfather's gravesite. A portion of his ashes will be scattered at his favorite spot, Lookout Mountain in Oregon/Washington.
Alan D. Cady was born Dec. 4, 1961, in Panama City, Fla., to Albert J. Cady and Marilyn (Boecker) Cady. He was raised in a military family, growing up in Florida, Germany and Texas. Alan attended elementary and high school in San Antonio, Texas.
After high school, he enlisted in the U.S. Navy as a corpsman. There he was educated in the field of respiratory therapy, and after he left the military he pursued further education and employment in that field for the past 25 years. He truly excelled at caring for other people.
Alan had three inventions to his credit, one of which was awarded a U.S. Patent, as well as owning and operating several businesses. His motto: "Thrive on innovative challenges."
He married the love of his life, Beckey L. Shew, March 11, 1990, in Texas. In just a few weeks they would have celebrated their 23rd wedding anniversary.
Alan lived life to the fullest. He was a people person who loved to help anyone in need. His smile was contagious and would always light up the room as he entered, making you feel happy that he was there.
He especially enjoyed sailing his sailboat with his friends, flying R/C planes with his father, singing, listening to music and hearing Beckey sing and play her guitar, snowmobile trails, motorcycles, camping with Beckey in their motor home, soaking in his hot tub and spending time with his family.
Some of the awards and community service he was involved in were:
Oregon Society for Respiratory Care Board Member; CCHS, Extension Respiratory Clinical Evaluation, seven years; Memorial Hospital Foundation Annual Health Care Symposium, Respiratory event director, three years; Palestine R/C Aircraft Club, local annual charity event director, one year; Renegade Flyers National Annual Charity Event Director, two years; Boy Scouts of America, Explorer Post, National Quality Service award as Post Advisor, three years.
He was the Santa Claus every year in the hospital where he worked and was active in local food banks wherever he lived.
Alan is survived by his wife, Beckey Cady; father and mother, Albert and Marilyn (Boecker) Cady; his maternal grandmother, Magdalena (Foshag) Boecker; his brother, Steven (Theresa Ackermann) Cady; his sister, Lindy (Ken) Alberts; numerous nieces and nephews and extended family members and friends. He had a special love for his girls, Frappy and Moose, dachshund puppies who both adored him as well.
Special thank you to his friend Casey Bennett, for calling EMS and trying to help him until they arrived.
He was preceded in death by his fraternal grandparents, Albert F. and Helen M. (Hamel) Cady, of New Jersey, and his maternal grandfather, Raphael A. Boecker and his maternal great-grandmother, Margaret E. (Sullivan) Foshag, who held a special place in his heart, both of Great Falls, and his beloved dog Gracie.
He lived life to the fullest and then sailed away into the sunset into the arms of his heavenly Father. May he rest in peace forever. He will be greatly missed by all.
Death leaves a heartache no one can heal, love leaves a memory no one can steal.
In lieu of flowers, we are accepting funds for the Alan Cady Memorial Fund, c/o of 1st Liberty Federal Credit Union, P.O. Box 5002, Great Falls, MT 59405; 406-761-8300.