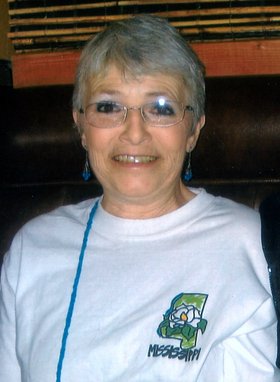 Laura Reineccius Lucas
January 25, 1955 - January 20, 2013
Laura Reineccius Lucas, a resident of Hood River, Ore., passed away at her home on Jan. 20, 2013, five days before her 58th birthday, with her family at her side.
Laura was born in The Dalles, Ore., on Jan. 25, 1955, and was raised there by her adopted parents, Floyd and Laura Riggins. She graduated from The Dalles High School in 1972 and went on to marry Paul Reineccius Sr. They had sons Paul Jr. and Duane.
Laura then became the life partner of Don Lucas and gained stepsons Robbie and Wayne and stepdaughter Deanna. She had three grandchildren and several step-grandchildren. Her sister, Donna Riggins, and sister-in-law, Melody Riggins, survive as well.
Laura's adopted parents preceded her in death, as well as her brother Don Riggins.
She worked 10 years for Walmart and then took care of mentally handicapped people for years, considering many of the co-workers there part of her extended family. She was fond of camping, riding quads and fishing. She liked yard work, including working with flowers. Her favorite things were dolphins, candles and roses.
Laura has had a battle with breast cancer for the last 21 years, winning it over with pure tenacity three times, getting back into the game of life. She has been inspiring to many over the years. Finally the cancer metastasized to stage four, moving into her bones.
There will be a memorial and potluck for Laura Lucas at the First Baptist Church on Feb. 2 at 1 p.m. Laura and her family wish to thank the doctors, nurses and Heart of Hospice for all their help with this battle for life.
In lieu of flowers, please donate to Don Lucas in care of the US Bank in Hood River.

Condolences are being received online.