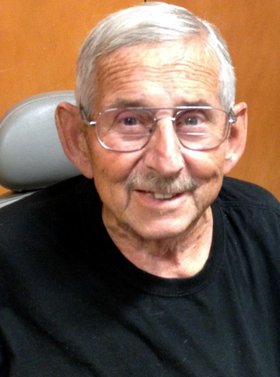 Lyle Dewain Jansen
June 12, 1931 - September 28, 2013
Lyle Dewain Jansen passed away Aug. 28, 2013, in The Dalles, Ore. He was born June 12, 1931, in Norquay, Saskatchewan, Canada, to Theodore and Nora (Vickley) Jansen.
He graduated from Hood River High School in 1949 and from Oregon College of Education in 1953, where he also played varsity basketball and football.
Lyle served in the Army during the Korean War, in the 7th Infantry, stationed at Camp Hovey in Korea. He married Beverly Bonjour in 1956 and married Thelma "Sandi" Unger in 1988.
Lyle was an elementary school teacher and principal for Parkdale Elementary, Mount Hood and Dee schools. After teaching, he managed the orchard of Jan Kurahara, worked in real estate and worked at Hood River Distillers.
He was active in the communities he lived in, serving as a Hood River County Commissioner, helping create the first art gallery in Hood River and teaching art at Camp Yallani; he was a volunteer fireman, lifelong member of the Elks Club, started a Ducks Unlimited Chapter in Hood River, sang in several chorus groups, was a member of the Alpine Mountain Rescue Club, and was a gunsmith. He enjoyed hunting, fishing and camping.
He is survived by his son, Kirk Jansen and his wife, Lori, of Portland; daughters Julie Krueger and her husband Tony, of The Dalles, and Merry Crawford and her husband Ken, of The Dalles; grandchildren Kyle Jansen, of Portland, Jennifer Anderson and her husband, Jerry, of The Dalles, Jacob and Micki Krueger, of The Dalles, Nora Garcia, of The Dalles, Hollie Hansen, of The Dalles, and Meara Crawford, of The Dalles; and great-grandchildren Ava, Olivia, Delaney, and Mya.
He was preceded in death by his parents, Ted and Nora Jansen, in 1975, and wife Sandi Jansen in 2010.
Remembrances may be made to the Oregon Veterans Home, 700 Veterans Drive, The Dalles, OR 97058; or The Dalles Art Center, 220 E. Fourth St., The Dalles, OR 97058.
A memorial service will be held at the Oregon Veterans Home on Friday, Sept. 6, at 11 a.m.