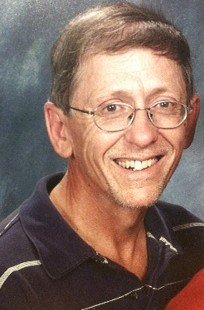 Terry Lee Dubendorf
November 13, 1946 - August 22, 2013
Terry Lee Dubendorf, of Oregon City, Ore., passed away Aug. 22, 2013, at Providence St. Vincent Medical Center in Portland. He was born Nov. 13, 1946, in Forest Grove, Ore., to Charles and Mary Dubendorf, and grew up in Odell.
Terry grew up in Vernonia, moving to Odell, Ore., at the age of 8 with his parents and brothers, Rick and Danny. He graduated from Wy'east High School in 1964.
He married his high school sweetheart, Sandy, at the age of 17 and they were married for 46 years. He worked in the printing industry for 35 years as a bookbinder in Portland, Ore.
Terry passed away after an accident doing what he enjoyed, playing with his dog. He was a beloved husband, father and friend. Terry left behind his wife, Sandy, and their children, Michael, Mary and Gary. He was blessed with six grandchildren whom he loved dearly.
The memorial service will be held Tuesday, Sept. 10, at 2 p.m. at EastHill Church in the office complex south; 539 N. Main St., Gresham, Ore. Please join us in honoring Terry's life.