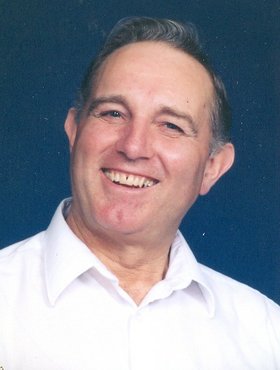 James Eugene Meadows
May 22, 1934 - March 30, 2014
James Eugene Meadows went to be with his Lord March 30, 2014, at his home in Dallesport, Wash. He was born May 22, 1934, in Franklin, N.C., to Daniel and Edna (Owenby) Meadows.
Jim was a longtime resident of the Mid-Columbia area. He worked many years at SDS Plywood in Bingen, Wash., and Safeway in Hood River. He loved working in his flowers and taking care of his yard and garden until health slowed him down. He loved to read and play with family dog Hildi.
He is survived by his beloved wife of 52 years, Norma; sons Joel, of Dallesport, and James, of The Dalles, Ore.; and daughters Edwina Bates, of Salem, Ore., Margaret Meadows and Jennifer Hansberry, of Deerfield, N.H..
His siblings, brothers Jay, of Klickitat, Wash., and Daniel, of Grove, Okla., and sisters Jo Davis, of San Diego, Calif., Carol Koitzsch, of Kirkland, Wash., Emma Scott, of Ocean Park, Wash., and Corene Jones, of South Beach, Ore., mourn his loss. He is also survived by 30 nieces and nephews and 28 great-nieces and -nephews and 12 great-great-nephews.
His parents, his sisters Betty James, Bonnie Paulk and Sue Hail and brother Raymond, and a nephew, James, preceded him in death.
Jim will be missed by many, many friends and family members. He was loved by all.
A memorial service will be held at 2 p.m. Saturday, April 5, at Wishram Community Church in Wishram, Wash.
Gardner Funeral Home, 1270 N. Main, White Salmon, Wash., handled cremation arrangements.